Installing a stairlift at home can help people to continue to live independently as they get older, so choosing the right stairlift is an important decision to make. As well as looking at reliability, safety and the costs and payment options, it is also important to check which models can be installed on the required stairway layout.
The information below provides details about the stairlifts provided by the top 11 stairlift companies in the UK, to help you to make a choice regarding which option is best for your specific requirements.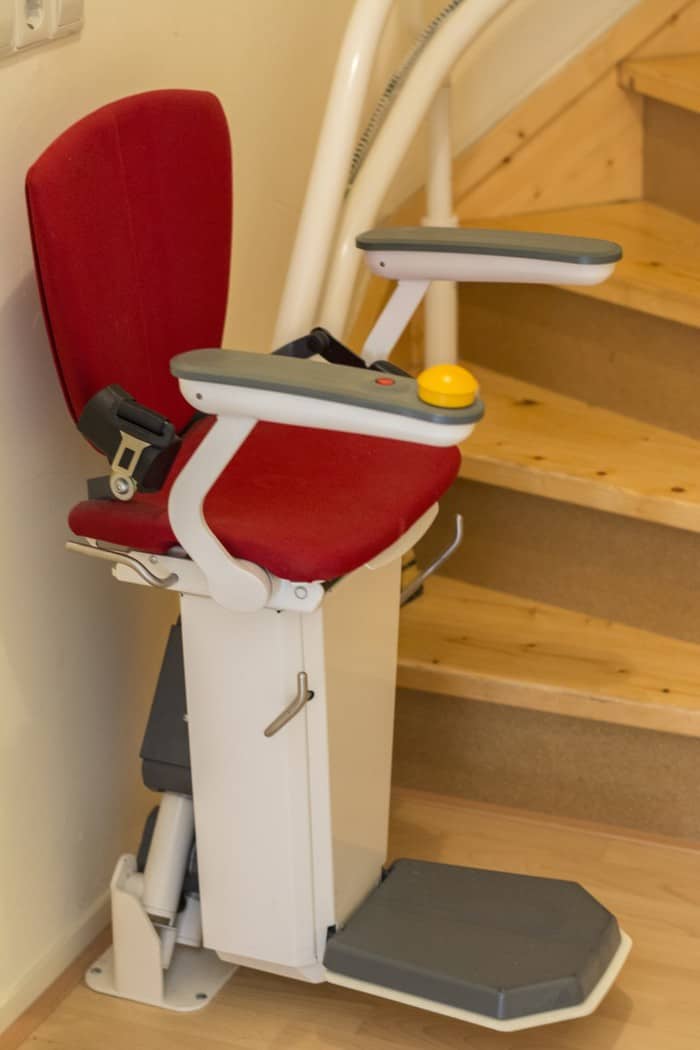 | Company | Straight | Curved | Rental | Reconditioned |
| --- | --- | --- | --- | --- |
| Acorn | Y | Y | Y | N |
| Stannah | Y | Y | Y | Y |
| Handicare | Y | Y | N | N |
| Brooks | Y | Y | N | N |
| Companion | Y | Y | N | N |
| AgeUK | Y | Y | N | Y |
| Platinum Stairlifts | Y | Y | N | Y |
| thyssenkrupp | Y | Y | N | N |
| Bespoke Stairlifts | Y | Y | N | Y |
| Dolphin | Y | Y | N | Y |
| TK Encasa | Y | Y | N | N |
The information displayed in the table is taken from major stairlift companies and their available services may change from the time of writing (October 2019).
Disclaimer: MedicalPrices.co.uk is a general information website only and cannot make recommendations of any company or product, we simply collate information on each company and product to share it with you. 
Companies are ranked in no particular order and this in no way indicates one is better than another. We may choose to work with companies that pay us a fee but there is no obligation or requirement on your part to use them to access this website. These fees allow us to run and maintain this website at no cost to you.
Acorn

Key features and benefits:
Next-day installation available
Range of options (curved, straight, narrow, outdoor)
Fits to stairs, not wall
12 month manufacturer guarantee
Seatbelt fitted as standard for safety
Helpdesk open 365 days a year
Servicing and aftercare available
Extended warranty option includes cost of callouts, parts and labour
Website: acornstairlifts.co.uk
Reviews: Acorn Stairlift Reviews
Stannah

Key features and benefits:
Support and engineers available 24/7
Stores across the UK
Recommended by Which?
Range of options (straight, curved, narrow, wide)
Rental and reconditioned options
Strong reputation
2 years' free warranty including aftercare and engineer callouts
Website provides product details
Website: stannahstairlifts.co.uk
Reviews: Stannah Stairlift Reviews
Handicare

Key features and benefits:
Global business with strong reputation
Innovative technology (slimmest straight staircase on market)
Range of options (straight, made-to-measure curved)
3D PhotoSurvey ensures perfect fit
Different colours available to match decor
Plus size options up to 35st
Local suppliers across UK
Aftercare includes servicing, extended warranty and relocation
Website has tool to find best stairlift for your requirements
Extended warranty available
Website: handicare-stairlifts.co.uk
Reviews: Handicare Stairlifts Reviews
Brooks

Key features and benefits:
Wireless remote control option
Weight capacity up to 20st
Runs on rechargeable batteries
Slimline design with folding arms, seat and footrest
Safety cut-out sensors
Swivel seat locks at 45° or 90° position
12 month guarantee
Extended warranty available
Website: brooksstairlifts.co.uk
Reviews: Brooks Stairlift Reviews
Companion

Key features and benefits:
Range of stairlift products available (straight, curved, narrow, spiral, outdoor)
Pricing options for range of budgets
Which? Trusted Traders for installation services
Emergency stairlift fitting available across UK
12-month guarantee
Quiet (Whisper) DC powered stairlifts
Choice of colours to suit decor
24/7 support 365 days a year
Price match guarantee
Website: companionstairlifts.co.uk
Reviews: Companion Stairlift Reviews
AgeUK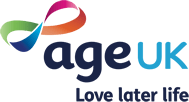 Key features and benefits:
Customer support centre open 7 days a week
Price match guarantee
Range of products (straight, curved)
Swivelling seat and folding footplate
Provided through Handicare Accessibility Limited
2 year warranty as standard
14 day money back guarantee
Website: ageuk.org.uk
Reviews: AgeUK Stairlift Reviews
Platinum Stairlifts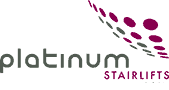 Key features and benefits:
Range of products (curved and straight)
Hand-built in UK and tailored to your home
Capacity up to 25st
Industry leading supply time (within 7 days)
ERGO model provides adjustable seat
Choice of colours available
Retractable reel seat belt
Battery powered and automatically charges from mains
Website: platinumstairlifts.com
Reviews: Platinum Stairlifts Reviews
Thyssenkrupp
UK's leading stairlift manufacturer
Part of Thyssenkrupp Home Solutions brand
Built for comfort and quality
Ergonomic seating position
Automatic rotation whilst moving
Suitable for fitting in tight spaces
Built-in battery
2-year warranty as standard
Most installations take less than ½ day
Website: thyssenkrupp-stairlift.co.uk
Reviews: Thyssenkrupp Stairlift Reviews
Bespoke Stairlifts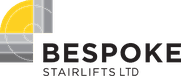 Key features and benefits:
12-month warranty
Pre-owned and second hand options
First service is free
Extended warranty available
Optional powered swivel feature
Battery powered operation
Multi-point sensors for safety
Optional retractable seat belt
Fast-track orders
Website: bespokestairlifts.com
Reviews: Bespoke Stairlifts Reviews
Dolphin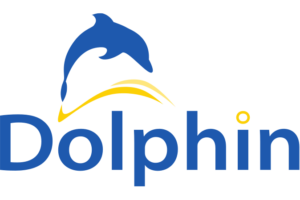 Key features and benefits:
Range of models from leading manufacturers
Specialists in access products
Local branches across UK
Stannah, Handicare, Flow 2 and Meditek products
Outdoor stairlifts available
Swivel seats
Perching stairlifts available for users with limited flexibility in knees/hips
Website: dolphinstairlifts.com
Reviews: Dolphin Stairlifts Reviews
TK Encasa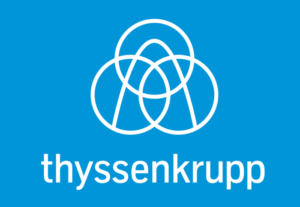 Key features and benefits:
Part of Thyssenkrupp brand
Different fabrics and colours available
Rail colour choice to suit interior
Free styling advice
Online style configurator tool
Website: flow.tkencasa.co.uk
Reviews: TK Encasa Stairlift Reviews
FAQs
How much do stairlifts cost?
The costs of stairlifts vary greatly depending on the quality and features of the stairlift and typically are priced between £2,000 and £6,000. The average price paid for a new stairlift in 2018 was £3,369.
The cost also depends on how the stairlift will be installed, for example, curved stairlifts cost a lot more than straight stairlifts due to the added complexity of rail design and installation. You also have the option to buy reconditioned stairlifts to keep costs down.
How much to rent a stairlift?
A number of companies provide rental options for stairlifts, with the cost usually being around £10 per week. The rental price for a curved stairlift is generally considerably more than that of a straight stairlift. Due to this, it tends to make better financial sense to buy a curved stairlift outright instead of renting one.
Are there stairlift grants available?
You may be entitled to a Disabled Facilities Grant from your local authority. The eligibility includes that someone living in the property must be disabled. You can apply for a Disabled Facilities Grant from your local authority's website.
Can I get funding for my stairlift?
As well as government grants, there are also charities such as The Edward Gostling Foundation, SSAFA and Independence At Home that can help with the costs of a stairlift. Whilst not everybody will be eligible for support, it is worth checking all of the options.
Are stairlifts tax exempt?
You may be eligible for tax exemption depending on firring certain criteria. People who are 'chronically sick or disabled' are eligible for VAT relief on the provision that the stairlift is for domestic use. To benefit from VAT exemption, individuals must fill in a User VAT declaration when purchasing the stairlift from the provider.
Also, people over 60 can benefit from a 5% VAT reduction when the stairlift is installed in a private home.
How to get a stairlift through NHS
The NHS can assist with home adaptions including fitting a stairlift by working in conjunction with your local council. The first step is to arrange a home assessment where an occupational therapist will visit your home to conduct an assessment. The assessment will then determine whether you are eligible for a Disabled Facilities Grant and can apply for that help.
How to get a stairlift from social services?
You may be entitled to have a stairlift provided by your housing association or local council. You can apply to your local council's social services department to see if you are eligible. An assessment by an occupational therapist will then be arranged.
How much weight can a stair lift hold?
The weight that a stairlift can hold varies depending on the model. Certain manufacturers such as Stannah provide heavy duty stairlifts which hold up to 25st. Standard stairlifts generally hold between 18st and 22st.
The above information has been collated from the following sources: Which.co.uk, ridc.org.uk, ageukmobility.co.uk, gov.uk, stairliftsreviews.co.uk, stannah-stairlifts.com.