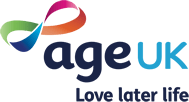 Age UK Stairlifts work in partnership with Handicare Accessibility Limited to provide a range of models to suit different budgets. Their stairlift products form part of the charity's reputable and trusted services to support elderly people.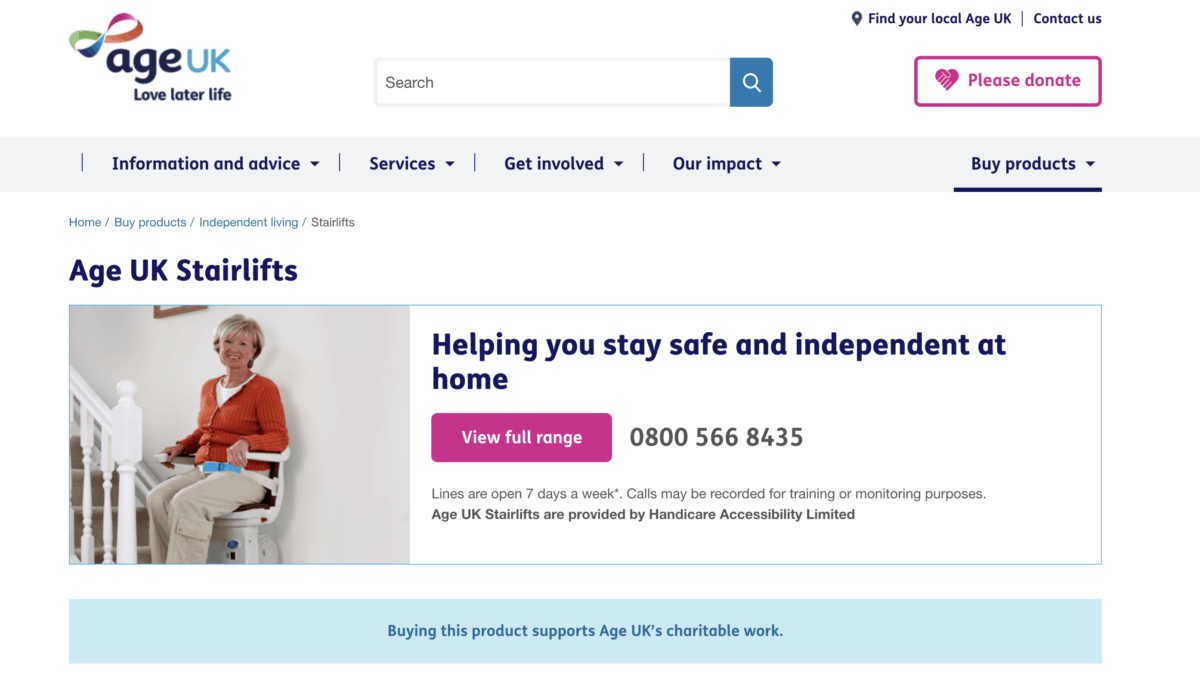 Main Products
AgeUK 1100 Stairlift
This is a straight model, which offers quiet operation and also the slimmest track on the market, leaving more space on the staircase. Comes with safety sensors and continuous charge functionality.
AgeUK 1000 Stairlift
This model provides a selection of colour choices and has a manual swivel seat, cut-out sensors for safety and battery power for smooth operation and backup in a powercut.
AgeUK Simplicity Plus
The Simplicity Plus stairlift is highly adaptable to your needs, with manual swivel seat or powered swivel seat as an optional extra. Comes with cut-out sensors for safety and a choice of six different colours to suit your interior.
AgeUK Simplicity
Less optional extras than the Simplicity Plus but is the slimmest option from the range. It has battery power and a battery backup in case of a powercut.
Perch Straight or Curved
This is the option for those that find a standard seat too uncomfortable e.g. people with restricted movement in lower joints.
AgeUK 2000 Curved
This model is one of the curved stairlift options and has one of the tightest bends available on the market to fit more complex and bendy staircase designs. It is able to travel around 90 and 180 degree bends.
Freecurve
The Freecurve has a singular rail for fitting on more narrow staircases. It offers many customisable options to suit your decor.
AgeUK Stairlift Reviews
Feefo Reviews
Handicare working with AgeUK scores:
4.4 for customer experience
4.5 for product rating
Comments on Feefo included:
Extremely satisfied with installation
It has been a huge help to my mother and very safe to use
My stair lift looks very neat and easy to use
We would highly recommended this company
Trustpilot Reviews
Handicare's reviews on Trustpilot.com score an average of 3.5/5 stars from 209 reviews, with an overall rating of Average.
Customer comments included:
Stairlift fitted by a single engineer in a few hours
I strongly recommend that you DON'T spend any money on this shamelessly uncaring company
Great initial advice, competitive pricing and an excellent 3D photographic system for measuring up our tricky & ancient staircase
The stairlift is constantly breaking down
Price excellent, installation excellent
Pros
Benefit from support of AgeUk charity
Large range of stairlift options
Price match
Feefo Gold Trusted Service
Customer service 7 days a week
Cons
Handicare received a number of negative reviews
Complaints about numerous breakdowns
Some issues reported with installation
You can see more details about AgeUK's Handicare products on their website.