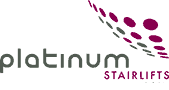 Platinum Stairlifts was founded in Yorkshire in 1996 and now sell their stairlifts around the world. Their key selling point is that each stairlift is customised to every user and home. As their name suggests, Platinum's designs are focused on quality. Their products are sold through a network of dealers and they do not supply directly to the customer.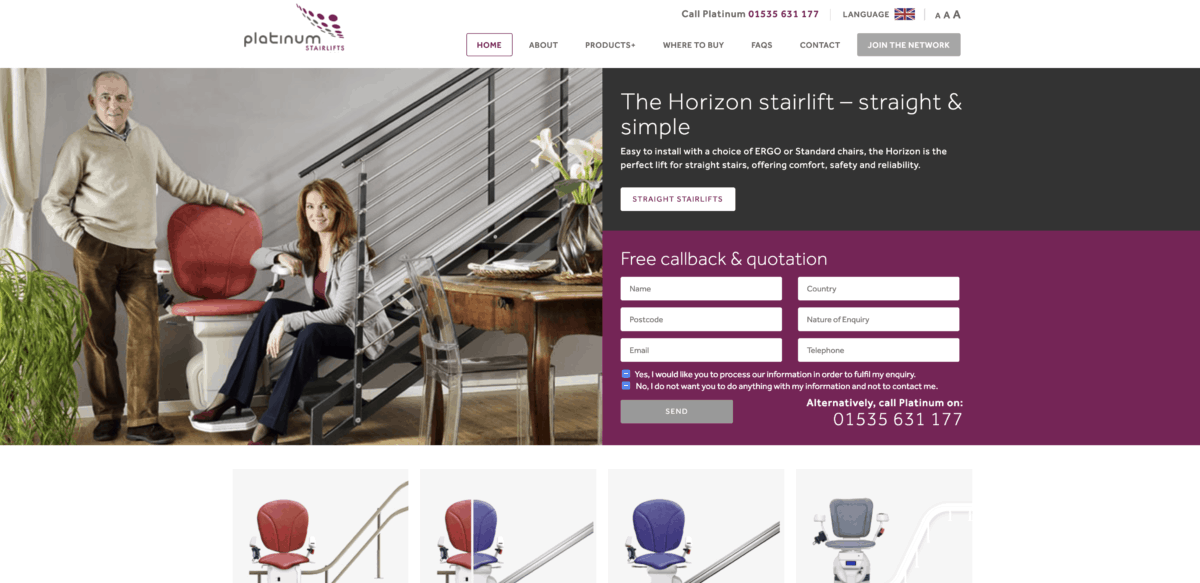 Main Products
Curve
The Curve stairlift is for staircases that have corners, spirals or any other types of bend. Each one is designed specifically to the staircase it is being fitted to and it also offers two different weight limit options (120kg and 160kg). There is a range of colours available, an ergonomic joystick and safety edge sensitive footrest. The ERGO seat is an option that provides multiple position choices to make the stairlift as comfortable to ride as possible.
Horizon
For straight staircases, the Horizon is Platinum's customised stairlift that is available in two different models – the Standard and Plus. The Standard model is the more slimline design with a maximum weight limit of 19st. The Plus has an ERGO seat with a higher weight limit of 22st. Optional powered swivel or powered hinge is also available.
Eco Curve
The Eco Curve is a reconditioned stairlift that offers a cheaper alternative to the Curve and is friendly for the environment too. It also comes with a 12 month warranty and the rail is new and will be customised to the staircase.
Platinum Stairlifts Reviews
There are no reviews listed under the main customer review websites like Trustpilot and Feefo.
Pros
Customised to every individual and staircase
Reconditioned models provide cost effective option
Latest technology for optimum installation
Ergonomic features
Different weight limits available
Cons
Restricted number of models
No customer reviews available for Platinum
Don't sell directly to customer, only through dealer network
Visit the Platinum Stairlifts website for more information – https://www.platinumstairlifts.com/