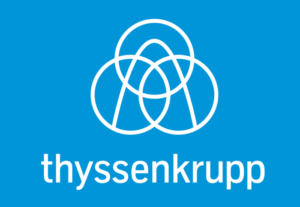 Part of the German industrial and engineering Thyssenkrupp AG group, they began to manufacture stairlifts over 20 years ago and are now a leading supplier in the UK. They are an award winning company with a reputation for innovative products.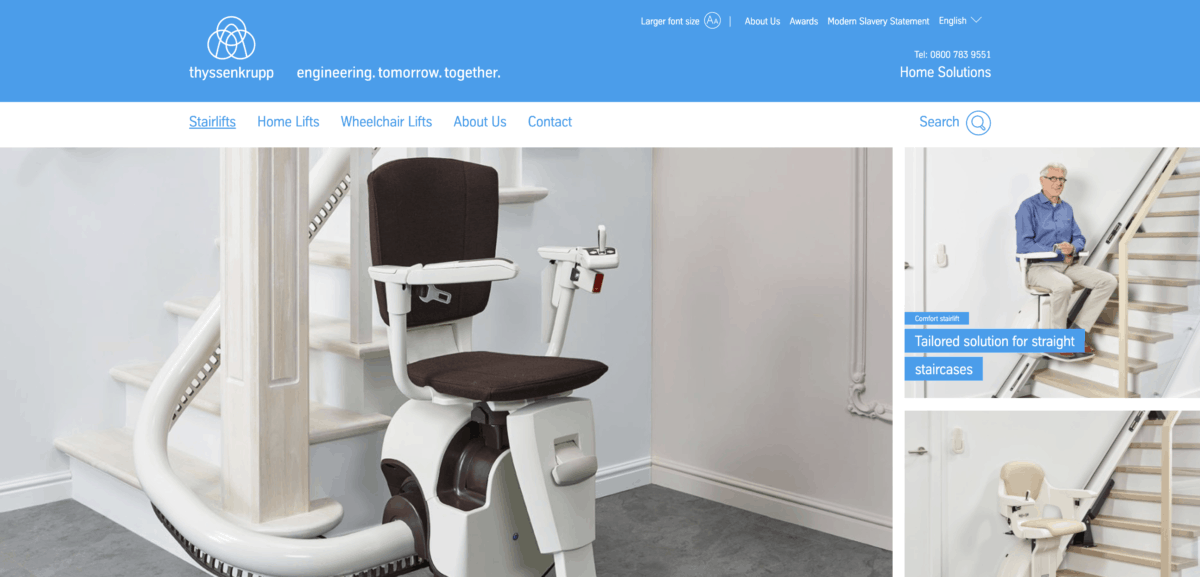 Main Products
Flow2
The Flow2 model incorporates Thyssenkrupp's patented ASL technology that has been developed by their engineers to provide a fluid, seamless stairlift ride. It is available to be installed on all types of staircase. The very thin rail that is installed close to the wall, minimises the space taken up. This model can be fitted in the tightest staircases.
Comfort
This model is designed for straight staircases and offers a wide range of colours to match home interior. The Comfort's seat is ergonomically designed and can be adjusted in height for maximum comfort. A powered swivel seat is an extra option and this is one of the slimmest models on the market, folding to a width of just 380mm.
Levant
The Levant model is also for straight staircases but does not offer the colour customisation of the Comfort model, so is a more cost effective choice. Suitable for thin staircases, it is battery powered to ensure it works in a power cut.
Thyssenkrupp Stairlifts Reviews
Google Reviews
From 8 reviews on Google, Thyssenkrupp Home Solutions scored 3.8/5 stars.
Comments include:
Excellent company
Job well done – thank you!
There were no reviews for Thyssenkrupp Stairlifts on Trustpilot or Feefo websites.
Pros
Excellent engineering reputation
Latest technology
Options for interior matching
Ergonomic seats
Fits to narrow staircases
Cons
Limited customer reviews available
Only three models available
Visit the Thyssenkrupp Home Solutions website to see more information about their stairlifts.