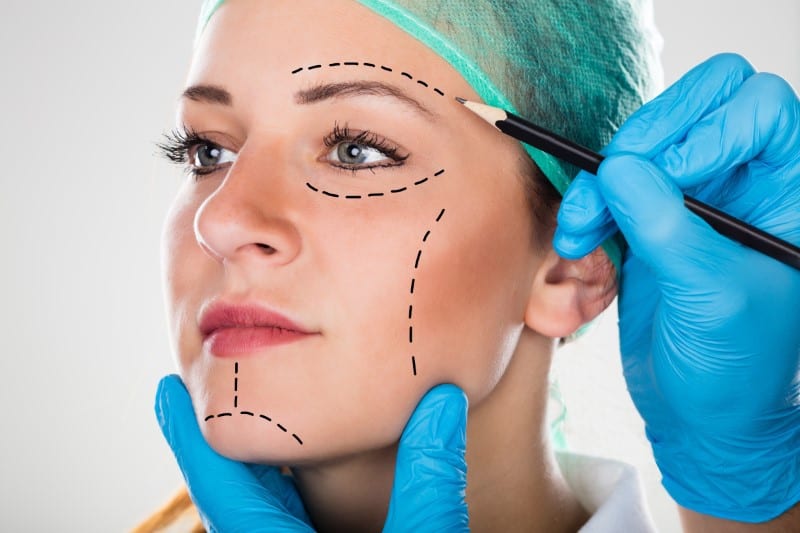 Your face is the first thing you look at every morning in your bathroom mirror, which means your eyes are well-trained to detect even the smallest changes. As we age, our skin will be no longer smooth and shiny as it used to be, and here comes the role of facelift surgery to stretch your skin back to its original position and give you a younger look.
The cosmetic surgery is expensive and comes with some risks that you should be well-aware of before deciding to proceed. In this article, we'll walk you through all that you need to know about the different facelift procedures and their price variations to help you weigh the cost vs benefits.
How Much Does Facelift Cost?
There is a whole spectrum of procedures that are included under the umbrella of a facelift. The less invasive surgery is known as a mini-facelift, and it can cost you anywhere between £1,300 to £4,000. On the other hand, the full-blown procedure that involves the face and neck can go for as high as £10,000.
Some cases can also benefit from own body fat injection to get a more rounded shape of the face and fill in any volume depletion to the normal subcutaneous fat depot. By now, you should appreciate that the surgery is highly personalized, and there's no such thing as one procedure that fits all.
You need to discuss the treatment plan with your surgeon to ensure you're both on the same page and the procedure you're getting fulfils your expectations.
The cost can also vary from one hospital to another, as well as your surgeon's experience. Needless to say, you need to consider the added cost for postoperative consultation and follow-up visits.
As you can see, there are plenty of factors at play here, and the decision to undergo a facelift shouldn't be taken lightly. You need to do the math and adjust your budget according to what gives you the results you're looking for, as this is a long-time investment.
How to Prepare for Facelift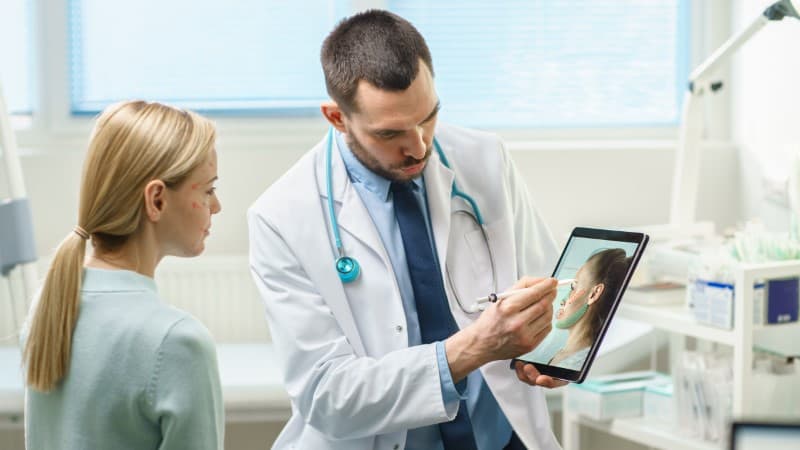 You need to cooperate with your surgeon and carefully follow all their instructions to ensure the procedure goes without any major complications.
For example, if you're a smoker, you'll be instructed to stop smoking for at least 4 weeks before the procedure, as smoking can slow down wound healing. Given that you'll end up with a large wound that spans the circumference of your face, you don't want to take any chances.
Furthermore, before proceeding with the procedure, your surgeon will make sure you're already at your perfect body weight and not planning to go on a diet any time soon. If you're planning to lose weight, you should start with this before thinking about a facelift. There's no point in doing the surgery, then end up with more sagging skin once you lose weight.
You'll also be instructed to stop some over-the-counter drugs you might be taking, like aspirin and non-steroidal anti-inflammatory medications, for at least 2 weeks before your facelift surgery, as they increase the risk of bleeding.
Abide by all such instructions, and always remember you can reach back to your surgeon if you have any questions or need to learn more about your treatment plan.
Why Is Facelift Expensive
The cosmetic surgery is very delicate and requires a high level of sophistication and experience. The surgery is performed under general anaesthetic agents for the most part. However, in some cases, when doing a minimally-invasive mini facelift, local anaesthesia together with sedatives can be enough.
You can expect the facelift surgery to take around 2-5 hours according to the extent of the operation. If a neck lift is involved, the surgery usually tips closer to the 5 hours mark. However, you're basically doing two procedures in one sitting, so it's still a win as you'll only be exposed to anaesthesia once to get the youthful appearance you want.
So, the procedure begins by performing surgical cuts along your hairline, skin creases in front and behind the ear, and the jawline if a neck lift is to be performed simultaneously. The surgeon will then carefully separate the facial skin from the underlying tissues until there is a freely movable skin flap.
Any awkwardly placed fat can be removed or repositioned before the skin is gently pulled backwards. Any loose or excess skin is then removed, and sutures come in place to fix your skin to its new position. Bandages are then placed over the suture line to reduce the risk of bruising and swelling.
By now, you should appreciate why the operation is on the pricy side as any small error can delay your recovery or give you less than ideal results.
Recovery Following Facelift Surgery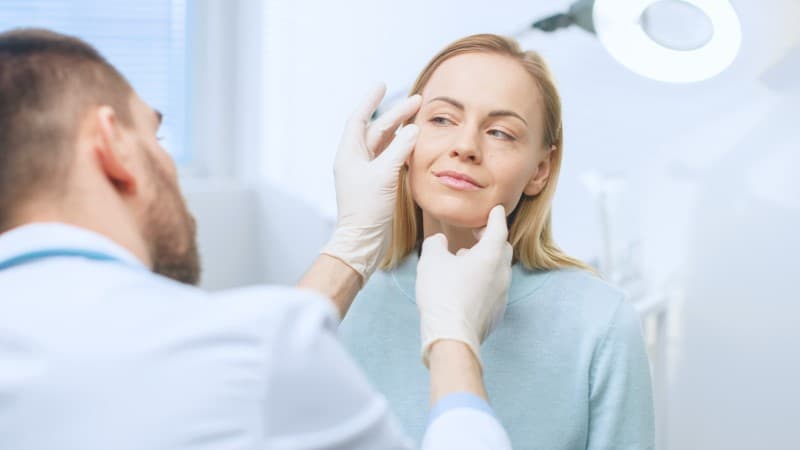 Following the surgery, you might experience some discomfort and cloudiness of mind until the effect of the general anaesthesia wears off. That's why it's better to stay in the hospital for 24 hours to receive any pain relief measure you need to ease you through the initial postoperative recovery phase.
You might notice some small tubes coming out from underneath your skin. Don't panic; this is a normal part of the procedure. Such tubes help drain blood and fluids, so you don't end up with bruising and swelling at the site of the wound. They are left in place for a brief time and removed once you're ready to leave the hospital.
You'll also be encouraged to start moving as soon as possible to decrease the risk of blood thrombi formation in your leg veins. It's also worth mentioning that you've already received drugs that prevent the blood from clotting as part of your pre-operative preparation, so you don't have to worry.
It's important to know that your face might exhibit some degree of swelling along the suture line, especially around your ears. As a result, you might feel some level of tension when opening your mouth. Also, your facial nerves need some time to recover as well, so tingling is a normal feeling following a facelift.
You can follow some measure to ensure your healing process goes smooth, like keeping your head upright when lying down. Sleep on a couple of pillows to help the fluids collecting at the wound site to trickle down. You can also use ice packs to reduce the swelling.
When it comes to your wound's dressing, you'll be instructed on the best practices to ensure the incision site remains clean and infection-free. Ask your surgeon about any questions you have lingering in your mind and schedule your next follow-up visit. Depending on how fast your wound is healing, sutures can be removed after a week or two.
Finally, it's reasonable to expect some scars along the wound line at first; you had an incision along your face after all. The scars can appear red early on, but they should gradually fade away and recede into your hairline. Until then, you can use some makeup to camouflage the scars, as the process can take 12 to 18 months before the scars completely go away.
Complications of Facelift Surgery
As a rule of thumb, less invasive procedures come with a lower risk of complications. So, patients doing mini facelift should be less prone to complications compared to others having full face and neck lift. However, there are still some complications related to the surgery itself, like reactions to general anaesthesia, uncontrolled bleeding, or blood clotting.
When it comes to postoperative complications, there is a risk of wound infection that renders the face hot and flushed. If you get any of these symptoms, consult your doctor and follow the antibiotics prescription they give you.
It's worth highlighting that some individuals are genetically susceptible to forming excessive scars. Your body's healing mechanisms can get out of hand and produce an elevated, painful scar. In this case, you might need another cosmetic surgery to remove the excess scar tissue.
Furthermore, facelift surgery results in stress on the facial nerves, so many people experience numbness and tingling following the operation. You might even experience muscle weakness spanning across your lips and eyelids. Such effects take some time to resolve, or they might be permanent.
A pre-operative consultation is key to help you understand all such potential complications beforehand and weigh them against the benefits you're getting from the surgical procedure.
Upon speaking to many people who had a facelift, many blandly said that they didn't like the way their face looked following the surgery. Your body healing mechanisms need to take their full course before you can appreciate the effects of the cosmetic procedure you had. So, it's important to remain patient, and it'll be worth it in the end.
Alternatives to Facelift
We can't stress the importance of the consultation step with your surgeon before considering the operation because not all conditions actually require a full-fledged facelift. 
There are a number of surgical and non-surgical alternatives that can deliver excellent results. Furthermore, the alternatives are also more affordable as they aren't as complex and demanding as the facelift surgery.
Don't be all fixated on one procedure; your surgeon knows better, so make sure you get an objective discussion involving the procedure risks, benefits, and alternatives.
Surgical Alternatives
One viable alternative, and sometimes a complementary step to a facelift, is lipo-filling. Your loose skin can be supported by injecting a pad of fat underneath to give you a younger appearance. Fat is retrieved from another part of the body like the abdomen by liposuction, then the fat graft is injected to reside under your facial skin and even any wrinkles.
Such plastic surgery is less-invasive and involves fewer incisions, which reduces the risk of bruising and cuts down the recovery time. Another advantage is that the whole procedure can be done under local anaesthesia, making it the preferred option for people who have a contraindication to general anaesthesia.
Furthermore, thread lift is another minimally invasive procedure that can be considered for people with minimal skin sagging. Instead of removing the excess skin, hooks are used to lift the loose skin folds. Again, thread lift is also done under local anaesthetics and doesn't present with any significant side effects related to postoperative bruising and swelling.
Nevertheless, the thread lift's effects are only temporary, and you might have to get another cosmetic surgery down the line.
Some folks might prefer to start with the less invasive route and buy more time to save for the definitive procedure, while others want to hammer it down and get facelift right away to get the whole thing off their minds afterwards. So, depending on which camp you're at, one cosmetic surgery can make more sense than the other.
Non-Surgical Alternatives
There's a number of non-surgical procedures that are effective if all you've got are just minor, superficial wrinkles. Let's explore such procedures and see what each of them brings to the table.
Dermal Fillers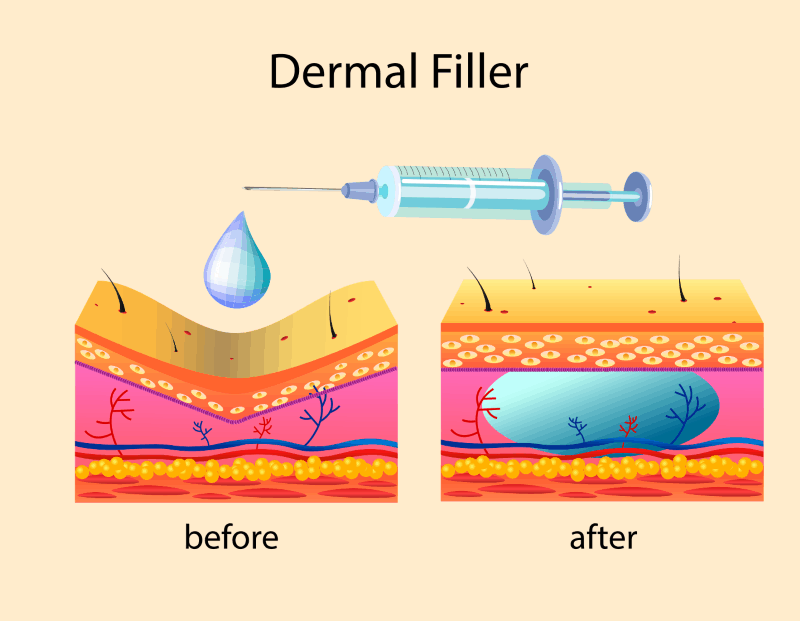 For the uninitiated, this might sound very similar to the lipo-filling we've discussed earlier. However, the key distinction is that dermal fillers are pharmaceutically available substances that are injected using a thin-bored needle. There is no need for an abdominal incision similar to what we've seen with lipo-filling.
Some dermal fillers include natural substances like collagen and hyaluronic acid. On the other hand, there are cheaper synthetic fillers, but they're associated with a higher risk of skin reactions.
Your body can tell that there are foreign substances underneath your skin, and your immune system is revved up to take matters in its own hands and send inflammatory cells to the site of the filler causing swelling and redness.
Laser Resurfacing
Our skin is constantly being shed off and replaced by new cells. Laser resurfacing is built around such a simple fact, as the procedure involves using lasers to remove the unhealthy upper layers of the skin. This induces the body to react and speed up the production of new skin cells to fill in the place of the lost layers.
Dermabrasion
Next up is dermabrasion! Here, a small hand-held device is used to smooth out the skin. It's usually used with wrinkles of the skin around the mouth, as the device is compact enough to trace over your facial architecture and deliver the aspired results.
Microdermabrasion
The same medical principles we've discussed earlier shows up once more here for microdermabrasion. Some fine abrasive materials like crystals are used to even out the skin surface and remove the superficial unhealthy layers. 
The basal layers of the skin now have all the motivation they need to divide and produce backup skin cells that resurface to fill in the microscopic gaps.
Chemical Peels
Finally, chemical peels are used to remove wrinkles, dermal discolouration, or old acne scars. It's usually used in combination with other cosmetic procedures. 
Also, according to the concentration of the chemicals used, you can get light or deep peels. Generally speaking, a deep peel procedure usually takes more to recover from.
Tips for Taking Care of Your Skin Following the Facelift Surgery
You probably have many questions concerning how you should tweak some of your daily practices to reduce the risks of postoperative complications. 
Feel free to ask your surgeon or nurse to see whether you need to do some work on your part to adjust your habits for the upcoming several weeks following the surgery.
We've compiled some important tips to ensure your healing process goes as smooth as possible with no issues along the way.
When washing your face or hair, pay close attention to keep water away from the suture line. Don't soak your hair and cover your head when taking a shower.

We've already touched on how smoking cessation is key for early recovery. This remains true following the surgery, so it's better to refrain from smoking the next 18 months after your facelift operation.

Sunblock should be your new friend! Healing skin is more susceptible to dark discolouration on exposure to the sun. You don't want to end up with an uneven skin tone, so make sure you use a high-factor sunblock when going out at daytime.

Don't use any styling or hair products without a medical consultation first, as such products might have irritant chemical materials that promote inflammation along your wound site.

Try to maintain the same weight following your facelift surgery, as sudden weight changes can disrupt your skin topography.