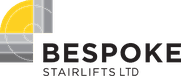 Bespoke Stairlifts was founded in 2004 and are based in Huddersfield. After a period of fast growth, they now provide stairlifts around the globe and have a network of 100 engineers in the UK.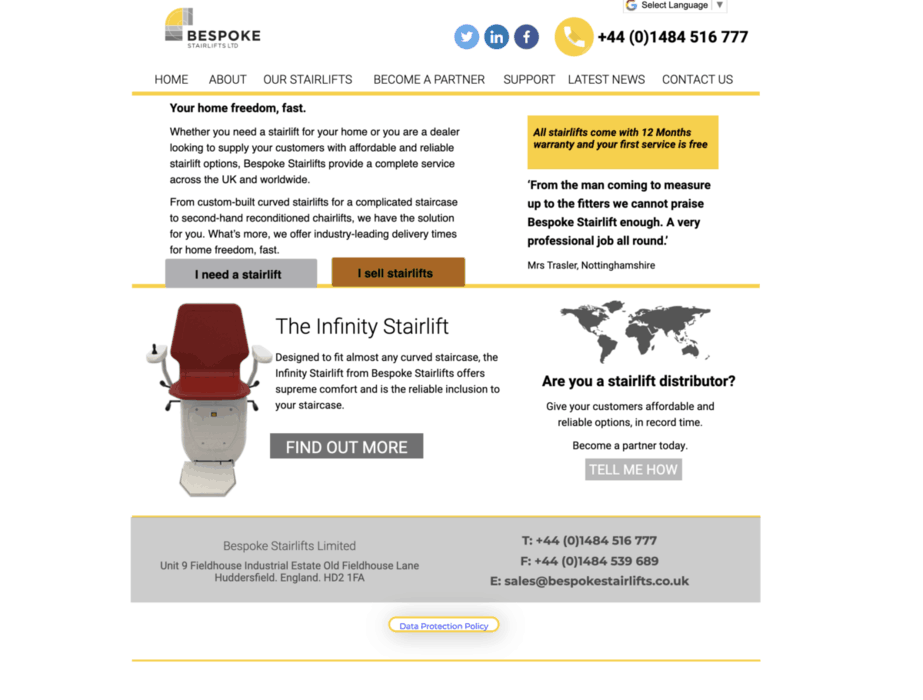 Main Products
Infinity 
The Infinity model is for curved staircases and it has a twin rail system. It comes with multiple safety features including multi-point sensors that stop the stairlift if there is an obstruction. It is battery powered and therefore works even when there is a power cut.
Reconditioned stairlifts
Bespoke Stairlifts also provide the reconditioned BS101 to offer a more cost effective stairlift solution on a lower budget. The stairlifts are rigorously tested when they are installed and all parts are checked before installation, replacing any faulty parts.
Bespoke Stairlifts Reviews
Trust Pilot Reviews
From 5 reviews, Bespoke Stairlifts was rated as Average with 3.2/5 stars on Trustpilot.com.
Reviewers comments included:
Excellent Stairlift
Great technical support
This chairlift has broken down three times in just over a year
Good quality, fast service
Google Reviews
Bespoke has 11 reviews on Google, with an overall rating of 3.3/5 stars.
Review comments included:
Within a day it broke
(Salesperson) asked open questions to explore our issues and concerns
Poor quality, bad installation and awful customer support
Stairlift fitted and has not worked since fitted
100% quality
Pros
UK based
Over 100 UK engineers
Simple to use
Secure with multi-point sensors
12 month warranty
Cons
Limited choices of stairlift models
Customer complaints regarding reliability
Not many customer reviews available