Choosing the right hearing aid is an important decision that can significantly impact your quality of life. There are several factors to consider before you purchase a hearing aid, including quality, reliability, price and customer reviews.
We have researched and compared the leading hearing providers in the UK to provide you with all of the information that you need to make your choice.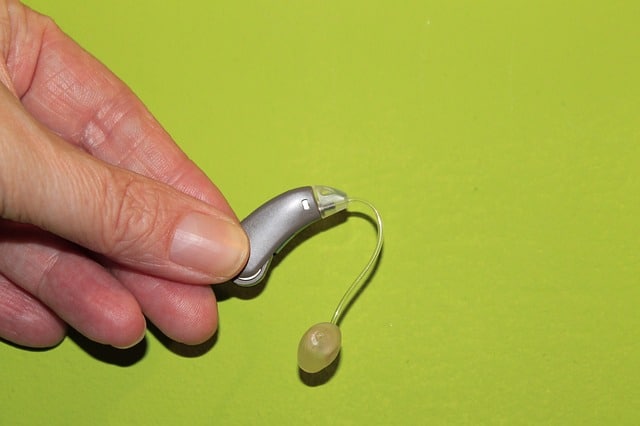 | Brand | Lowest Price | Highest Price |
| --- | --- | --- |
| Phonak | £1,945 | £2,945 |
| Oticon | £1,000 | £2,200 |
| Starkey | £945 | £1,895 |
| Widex | £495 | £3,045 |
| Signia (Siemens) | £1,995 | £2,695 |
| Bernafon | £1,200 | £1,700 |
| Unitron | £945 | £1,895 |
| Resound | £1,995 | £2,695 |
The prices displayed in the table are taken from major hearing aid retailers and prices may change from the time of writing
Disclaimer: MedicalPrices.co.uk is a general information website only and cannot make recommendations of any company or product, we simply collate information on each company and product to share it with you. 
Companies are ranked in no particular order and this in no way indicates one is better than another. We may choose to work with companies that pay us a fee but there is no obligation or requirement on your part to use them to access this website. These fees allow us to run and maintain this website at no cost to you.
Phonak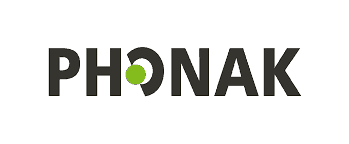 Key features and benefits:
Wireless accessories that keep you connected in a noisy environment
Phonak Support App to help you get used to your hearing aid
Excellent sound quality
Latest hearing technology
Connects directly to Apple iPhones or Android
Easy to use
Connects to TV via Phonak TV Connector
Rechargeable models available
Quick to charge
Website: phonak.com
Phonak Prices & Reviews
Oticon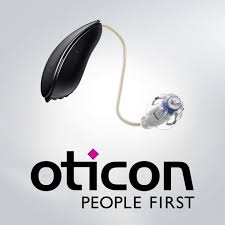 Key features and benefits:
360-degree sound environment
Excellent noise reduction
BrainHearing technology reduces strain on your brain
Behind-the-ear or In-the-ear hearing aids available
Remarkable connectivity
Discreet
Custom-made
Easy to use buttons
Phone app control
Connect to TV, computer and other devices
Website: oticon.co.uk
Reviews: Oticon Reviews
Starkey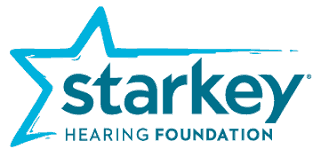 Key features and benefits:
First hearing aid with sensors and artificial intelligence
Connect directly to Apple or Android smartphones
Discreet
Quick to fit
In-The-Canal, Behind-The-Ear and In-The-Ear available
Thrive Hearing app monitors body and brain health
Superior sound quality
Choose to amplify when you want to
Remote programming allows minor adjustments without visiting hearing care professional
Website: starkey.co.uk
Reviews: Starkey Reviews
Widex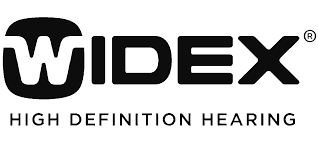 Key features and benefits:
SoundSense Technology personalises hearing experiences
Set optimal sounds for different environments and situations
Superior sound quality
Lowest power consumption of any rechargeable hearing aids
In-The-Ear and Behind-The-Ear models available
Discreet
Use your smartphone as a remote control with TONELINK app
Tinnitus relief app available
Stream TV sound through TV PLAY or TV-DEX
Website: widex.co.uk
Reviews: Widex Reviews
Signia (Siemens)

Key features and benefits:
Connect with smartphones and TV
Real-time CareChat support service by text, phone call or video call with remote adjustments
myHearing App provides training on use  and professional assistance
Slim and stylish designs including Styletto in Dark Granite, Cosmic Blue or Rose Gold
Lasts all day on a full charge
Portable charging case provides 3 extra days of charge
Control via smartphone or keyring fob
Discreet
Website: signia-hearing.co.uk
Reviews: Signia (Siemens) Reviews
Bernafon

Key features and benefits:
Behind-The-Ear, Receiver-In-The-Ear and In-The-Ear available
Connect wirelessly to mobile phones and other devices
Stylish yet discreet models
Reduces listening effort
Improves speech understanding
Rechargeable battery allows power for a full day of use
Viron model is the industry's first True Environment Processing hearing aid
Bernafon Product Tool provides easy overview of all products
Easy use and handling
Website: bernafon.co.uk
Reviews: Bernafon Reviews
Unitron

Key features and benefits:
Behind-The-Ear, Receiver-In-The-Ear and In-The-Ear available
No obligation trial hearing instrument
TrueFit fitting software ensures comfortable first fit
Automatic Adaption Manager optimizes listening experience
SoundNav 3.0 world-leading environment classification developed using machine learning
Hands-free phone calls
Sleek designs
Remote Plus app enhances the listening experience
Simple to use
Accessories include TV Connector and tiny remote
Website: unitron.com
Reviews: Unitron Reviews
Resound

Key features and benefits:
World's most advanced rechargeable solution
Accessories include TV Streamer, Phone Clip and Multi Mic
Personalise and control hearing aids in all environments
Multi-award-winning company including CES Innovation Award 2017 (Accessible Tech), Golden Lobe Award 2016 (for best power hearing system)
Comfortable and discreet
Models for different lifestyles
Smartphone compatible
Library of video tutorials to support you
Durable and long-lasting design
Website: resound.com
Reviews: Resound Reviews
FAQs
Why are hearing aids so expensive?
Technology progress is integral to the hearing aid industry and companies spend a lot of money researching and developing the latest innovative designs, which is reflected in the costs of hearing aids.
Companies are continually working to bring even more improvements and enhancements to hearing aids, such as smaller, smarter, sleeker designs, which are easier to use and more natural sounding. The price of each model varies greatly depending on the features, materials and technology incorporated into each design.
Can I get hearing aids from the NHS?
Yes, there are a number of hearing aid models that are available on the NHS, which your GP can help you to get for free. You are unlikely to have as great a choice in models as buying privately but the NHS has contracts with some of the top hearing aid manufacturers, including digital models.
How much are hearing aids at Boots?
Hearing aids at Boots start at £495 a pair (Widex Dream Daily 30) and they are available on interest-free credit over 12,18, or 24 months. There are over 40 different models available with the premium range including the latest technology such as the Widex Evoke Fusion F2 440 at £3,045, which is the highest price in the range.
How much are hearing aids at Specsavers?
The range of hearing aids available from Specsavers starts at £495 a pair (their own brand, Specsavers advance Star). They stock the top brands including ReSound, Phonak and Signia with models priced between £1995 and £2,695. The Specsavers advance Elite hearing aids are priced at £1995 and are rated on their website as performing at the same level as ReSound, Phonak and Signia's higher priced models.
How much are hearing aids at Hidden Hearing?
Hidden hearing does not display it's prices online.
How much are hearing aids at Amplifon?
At Amplifon prices range from £945 per pair for entry-level hearing aids up to around £3,795 for advanced hearing aids. Flexible payment options are available including payment by monthly instalments or a buy now pay later arrangement. Amplifon also offers to match the price at any other high street hearing aid retailer.
What are the different types of hearing aids?
There are three main types of hearing aids:
BTE (Behind The Ear) which are worn on top of and behind the ear.
ITE (In The Ear) A device that fits inside your ear and is customised for you. These include CIC (completely In Canal) and IIC (Invisible In Canal).
RIC/RITE (Receiver In Canal/Receiver in The Ear) Where the receiver sits within the ear and is connected by a thin wire to the hearing aid behind the ear.
What are invisible hearing aids?
There are now models of hearing aids available that are completely invisible, as they fit into the ear canal and are not visible at all on the outer ear. Models such as Phonak's Lyric is an invisible model that still provides clear sound quality, without anyone knowing that you are wearing a hearing aid.
What are digital hearing aids?
Digital hearing aids, as opposed to traditional analog hearing aids, digitize sound waves by breaking them into smaller units before amplifying them. In many of the latest digital hearing aids, they are able to differentiate between the sounds that are important to hear and those that are unwanted noise.
What are Bluetooth hearing aids?
Bluetooth hearing aids can be wirelessly connected to other devices such as smartphones, TVs, computers, PCs and other devices. They enable people to take calls directly through their hearing aid, or connect to the TV directly. Bluetooth hearing aids tend to run out of battery quicker but can make watching TV and other activities much easier.
The above information has been collated from the following sources:
amplifon.com, nhs.co.uk, bootshearingcare.com, specsavers.co.uk, which.co.uk, hearingaidknow.com, whatis.techtarget.com, healthyhearing.com,