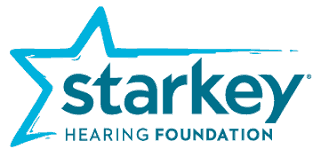 Starkey Hearing Technologies was founded in 1967 and is now one of the world's leading hearing aid manufacturers. They are proud to offer a number of invisible hearing aids and their Halo model is an advanced piece of wireless technology. Starkey were also the first company to introduce nanotechnology in hearing aids, driving their mission to develop smaller hearing aids.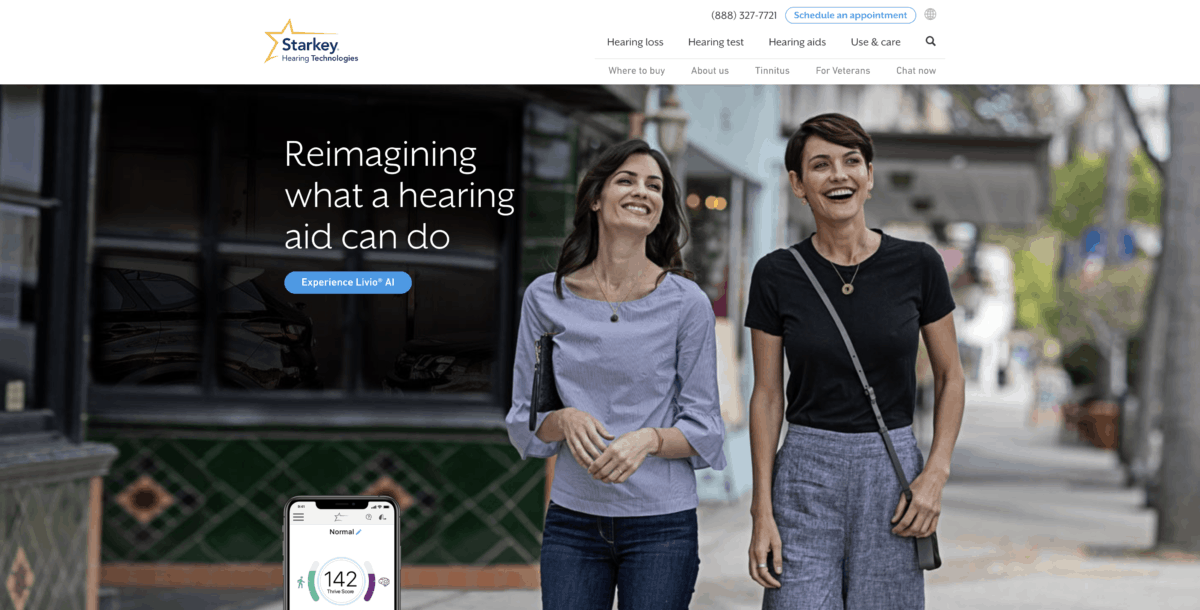 | Product | Boots Price | hearingaid.org.uk Price |
| --- | --- | --- |
| Starkey MUSE iQ 2400R | £3,045 per pair | n/a |
| Starkey MUSE iQ 2400 | £2,945 per pair | £1,595 per aid, or £2,695 per pair |
| Starkey MUSE iQ 2000 R | £2,695 per pair | n/a |
| Starkey MUSE iQ 2000 | £2,595 per pair | £1,295 per aid, or £2,295 per pair |
| Starkey MUSE iQ 1600 R | £2,495 per pair | n/a |
| Starkey MUSE iQ 1600 | £2,395 per pair | £1,095 per aid, or £1,895 per pair |
| Starkey Z series i110 | £1,895 per pair | n/a |
| Starkey Z series i90 | £1,645 per pair | n/a |
| Starkey Z series i70 | £1,450 per pair | n/a |
| Starkey Z series i30 | £1,145 per pair | n/a |
| Starkey Z series i20 | £945 per pair | n/a |
Please note prices were accurate at the time of writing (October 2019) but may have changed. Source: Boots and Hearingaid.org.uk.
Main products:
Starkey Muse IQ
The Muse IQ is built on the Synergy platform and comes in a range of styles and are suitable for mild to severe hearing loss with the Muse IQ i2400 being the premium model and Muse IQ i2400R being the rechargeable option. Key features include advanced speech audibility and the 900sync technology providing wireless streaming.
Starkey Z Series
The Z Series is the more affordable hearing aid option from Starkey and comes in a range of different models that all feature 900sync technology for wireless connectivity. The key features in the Z Series models are improvement of speech audibility in challenging listening situations. Another top feature is the feedback cancellation system (no buzzing or whistling).
Starkey Reviews
Trustpilot Reviews
Trustpilot.com has 123 reviews for Starkey, with an  overall rating of Excellent and 4.5/5 stars. Recent customer comments were particularly positive regarding the customer service and include:
The Livio technology offers the best processing of speech, background noise and music that I have seen. 
I've been dispensing hearing technology for 25 years. The results and outcomes are excellent!
I think they have the best hearing aids in the market.
Starkey hearing aids are above and beyond the best in the industry.
Consumeraffairs.com Reviews
The reviews listed in Consumeraffairs.com were considerably less favourable, with 2/5 stars average over 34 ratings.
I have worn Starkey hearing aids for almost 20 years. They are GREAT!
For three years I've been wearing a pair of Z series standard BTEs and I love them.
They have been the best HAs I've ever worn for comfort, sound quality and performance.
They have never worked properly despite many re-visits to the technician.
I have worn various kinds for 15 years and never encountered the problems I have with these.
With such a huge expense, I must continue with these inferior products.
Would not recommend.
They constantly do not turn on or stop amplifying.
Starkey should not sell hearing aids if they cannot produce better ones.
Pros
Top quality customer service
Wide price range
Good sound quality
Wireless connectivity
Invisible models are very popular
Cons
Customers reporting frequent repairs required
The premium models are very expensive
Many customers had to have the aids adjusted numerous times
Problems reported with volume
Connectivity issues experienced
To view more information about the latest Starkey hearing aid products, visit their website – starkey.com