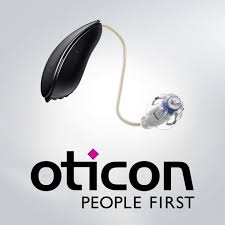 Oticon was founded in 1904 in Denmark and now has distributors all around the world. The company originated from an inventor who wanted to help to improve his wife's hearing loss. They claim that their HQ is the world's most advanced center for hearing instrument technology, with groundbreaking work in using artificial intelligence.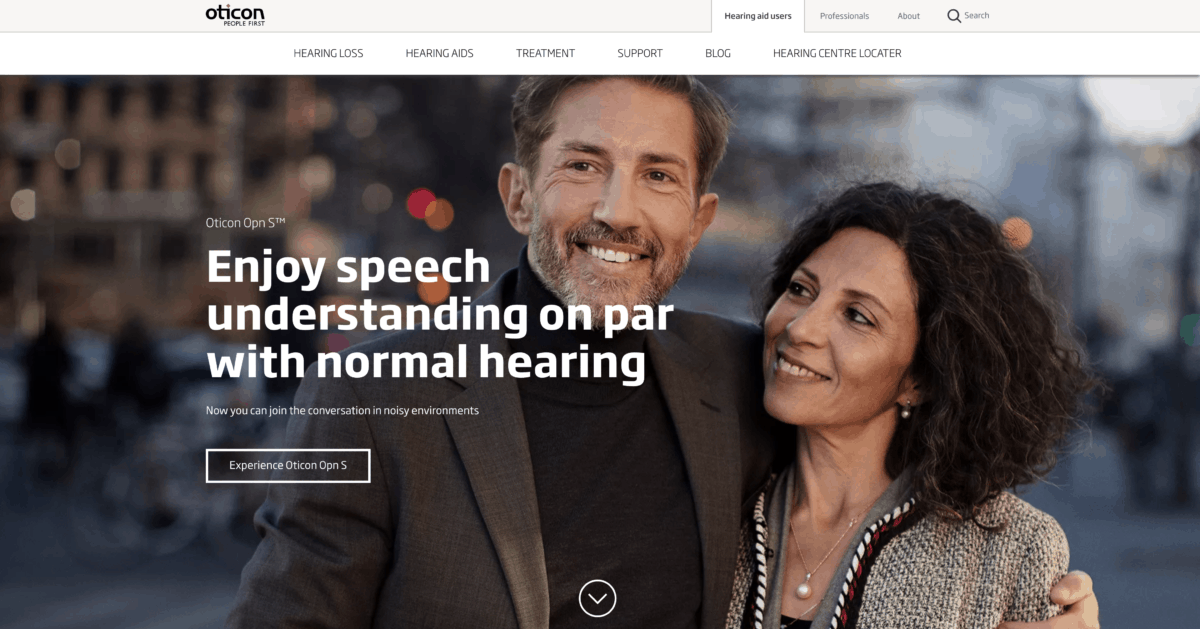 Product
thehearingaidadvice
centre.co.uk Price
hearingaid.org.uk Price
Opn S1
£1,700 per aid
£1,695 per aid, or £3,295 per pair
Opn S2
£1,400 per aid
£1,495 per aid, or £2,895 per pair
Opn S3
£1,100 per aid
£1,195 per aid, or £2,195 per pair
Opn 1
£1,700 per aid
£1,695 per aid, or £3,190 per pair
Opn 2
£1,400 per aid
£1,395 per aid, or £2,695 per pair
Opn 3
£1,100 per aid
£1,095 per aid, or £2,095 per pair
Please note prices were accurate at the time of writing (October 2019) but may have changed. Source: thehearingadvicecentre.co.uk and Hearingaid.org.uk.
Main products:
Opn S
The Opticon Opn S is their premium range and stands for Open Sound and is available with three different levels. Opn S1 is the most expensive of the three but this includes more processing channels, 100% balancing power effect and better performance in noise removal compared to the S2 and S3 models. It also offers more transient noise management configurations than the other levels.
Opn
Released in 2017, the Opn was developed as a mid range solution, also providing three levels of hearing aid options, with the Opn 1 outperforming the others in key areas such as sound quality, internet connectivity and other features.
Oticon Reviews
Trustpilot Reviews
Trustpilot customer reviews rate Oticon as Poor overall and 2/5 stars from 13 reviews.
Consumeraffairs.com Reviews
Consumeraffairs.com customers gave 2/5 based on 31 ratings.
Comments included:
The difference in hearing is amazing.
I walked around with my mouth open at the things I could hear.
Constant white noise, made me feel on edge.
The battery door broke after 4 months.
They are not as good as Oticon's very slick advertising claims them to be.
They are a good sound amplifier but not much else.
Forum.hearingtracker.com Reviews
Forum.hearing tracker.com members had several discussions regarding Oticon, with mostly good things to say about the brand and the range of models, including the following comments:
Surprisingly, the Comfort program is very effective for speech in extremely noisy places like parties, or very loud restaurants.
I am able to hear conversations when others cannot.
Pros
From the customer reviews, the main pros of Oticon hearing aids were:
High quality sound
Different pricing options available
Nano-coated for dust and water resistance
Connectivity to range of devices
Full day's power after recharge
Cons
The main complaints about Oticon included:
Issues with batteries/failing to charge
Problems with Bluetooth function
Frequent technical problems
Background noise/echoing
Moisture causing faults
You can visit the Oticon website to read more about their features and see videos demonstrating the different models.