Co-codamol is a painkiller that combines codeine phosphate and paracetamol. It's available in a variety of different strengths. The weaker co-codamol (8/500) can be purchased over the counter at your local pharmacy.
These are used for treating moderate pain, such as persistent headaches, toothache, and migraines.
However, healthcare professionals will often advise against turning to co-codamol straight away. It should ideally only be used in situations when aspirin and ibuprofen aren't strong enough to relieve the pain.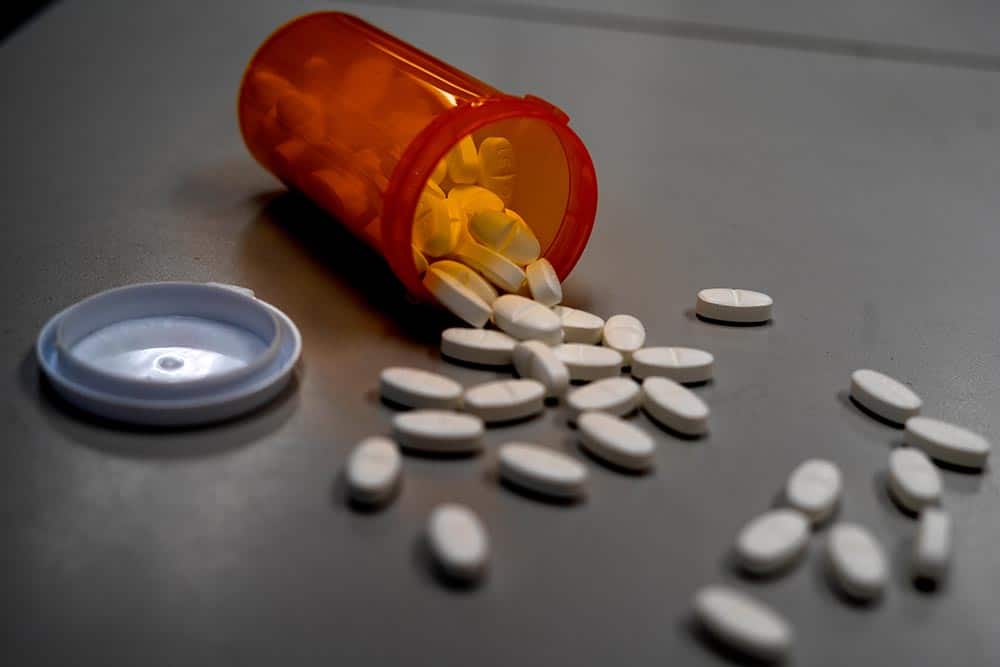 The stronger varieties are available by prescription only, as they are regarded as strong painkillers. The 30/500 variety is used to treat moderate to severe pain, such as intense migraines and post-op discomfort. 
Co-codamol can come in a few different forms, such as tablets, capsules, and even syrups. As codeine is highly addictive, co-codamol is only suitable for short-term use.
It is advised that it shouldn't be taken for longer than three days at a time. Taking too much co-codamol can be harmful. Do not be tempted to increase the dose or take a double dose, if your pain is very bad.
Co-codamol is also known by many different brand names. Talk to your pharmacist if you have any questions about different brands.
It's important to note that Co-codamol isn't suitable for everyone. It's not recommended for under 18s or those who have certain health conditions. 
What is Gabapentin?
Gabapentin, also known as Neurontin, is a prescription-only medicine that is used to treat symptoms of epilepsy as well as neuropathic pain.
It is most commonly used in tablet form and they're also available in extended-release capsules and solutions. The oral capsules are often used to treat nerve pain caused by shingles infection in young children.
Typically, your doctor will start you on a low dosage and adjust it overtime to reach the dosage that's right for you. They'll ultimately prescribe the smallest dosage that provides the desired effect.
Gabapentin belongs to a class of drugs called anticonvulsants. 
But strangely, it's not fully understood how gabapentin works. For postherpetic neuralgia, it seems to prevent the increase in sensitivity to pain that occurs. Gabapentin can cause a range of different side effects, from fever to nausea and vomiting.
For more information and advice about how to deal with troubling side effects, talk with your doctor or pharmacist. 
Gabapentin has been a controlled medicine since 1 April 2019. This means there are strict rules on how it's prescribed and dispensed to make sure it's not given to the wrong person or misused.
Fortunately, there's no evidence to suggest that gabapentin has any lasting harmful effects, even if you take it for many months or years.
Also, it may make you feel drowsy. This is because it can impair motor skills and cognitive functions. You shouldn't attempt to drive or operate heavy machinery while taking gabapentin until you know how your body reacts to it.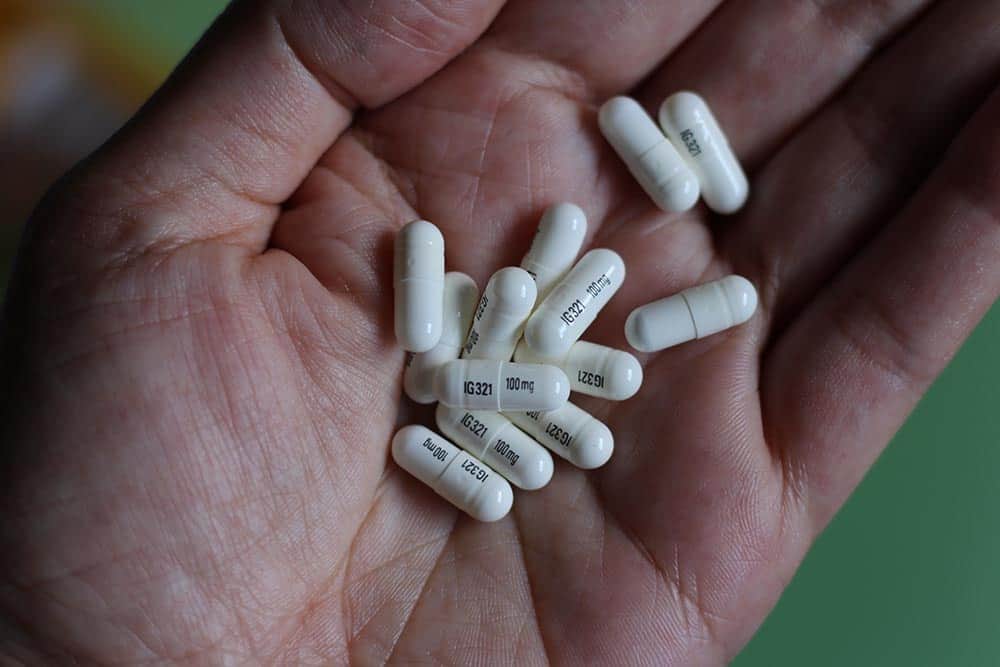 Can you take Co-codamol with Gabapentin?
Now that we're all clued up on the basics of Co-codamol and Gabapentin, it's time to consider the question— Can you take Co-codamol with Gabapentin? Is it safe?
Healthcare professionals don't recommend taking these two medicines together, as this interaction exacerbates the side effects of the codeine.
Using narcotic pain or cough medications that also bring about central nervous system depression such as gabapentin can lead to serious side effects. These side effects are potentially life-threatening, ranging from acute respiratory distress, coma, and even death. 
The issues arise because the opioids in the co-codamol slow down your gastrointestinal tract. This then may allow your body to absorb more gabapentin and pregabalin than it normally would. Both gabapentin and pregabalin may change the way in which your body reacts to opioids. 
Once again, if you have queries or concerns, talk to your doctor as soon as you can. Your doctor may be able to prescribe you an alternative medication, one that doesn't interact. 
What Pain Medication Can I Take With Gabapentin?
While codeine and other opioids should be avoided while taking gabapentin, it is perfectly safe to take your regular non-prescription painkillers such as paracetamol, ibuprofen, and aspirin.
Potential Side Effects
As both Co-codamol and Gabapentin are strong painkillers, they come with a lot more potential side effects than paracetamol and aspirin. 
Let's take a look at the most common side effect for each, and what you should look out for:
Common Co-codamol Side Effects (1 in 100 people):
Constipation and stomach cramps

Feeling or being sick (nausea and vomiting)

Feeling sleepy and restless

Headaches and migraines
Serious Co-codamol Side Effects (less than 1 in 100 people):
Seek immediate medical attention if you experience any of the following:
A skin rash or burning sensation on the skin

Difficulty urinating

Changes in vision

Dizziness and loss of balance

Any itchy, red, swollen, blistered, or peeling skin

Wheezing or difficulty breathing

Tightness in the chest, throat, or both

Difficulty talking

Swelling of the face, mouth, lips, tongue, or throat swelling
Common Gabapentin Side Effects (1 in 100 people):
Feeling sleepy, tired, or dizzy

Feeling sick (nausea)

Being sick (vomiting) and diarrhea

Prone to more infections than usual

Sudden and often mood changes

Swollen arms and legs

Blurred vision

Dry mouth

Impotence

Weight gain (gabapentin can make you feel hungry)

Memory problems

Headaches and migraines
Serious Gabapentin Side Effects (less than 1 in 100 people):
Thoughts of self-harm or suicide

Yellowing of the skin (jaundice)

Unusual bruising or bleeding

Long-lasting stomach pain

Muscle pain and weakness

Hallucinations