Antibiotics are a handy thing to have. They can help you to fight off illnesses much faster, and sometimes they're even necessary for recovery.
Of course, as with any drug or medication, it comes with some downsides. There are always side effects with medications, and some people may not react the same way to them as other people do. So do antibiotics cause constipation? Here's everything that you need to know.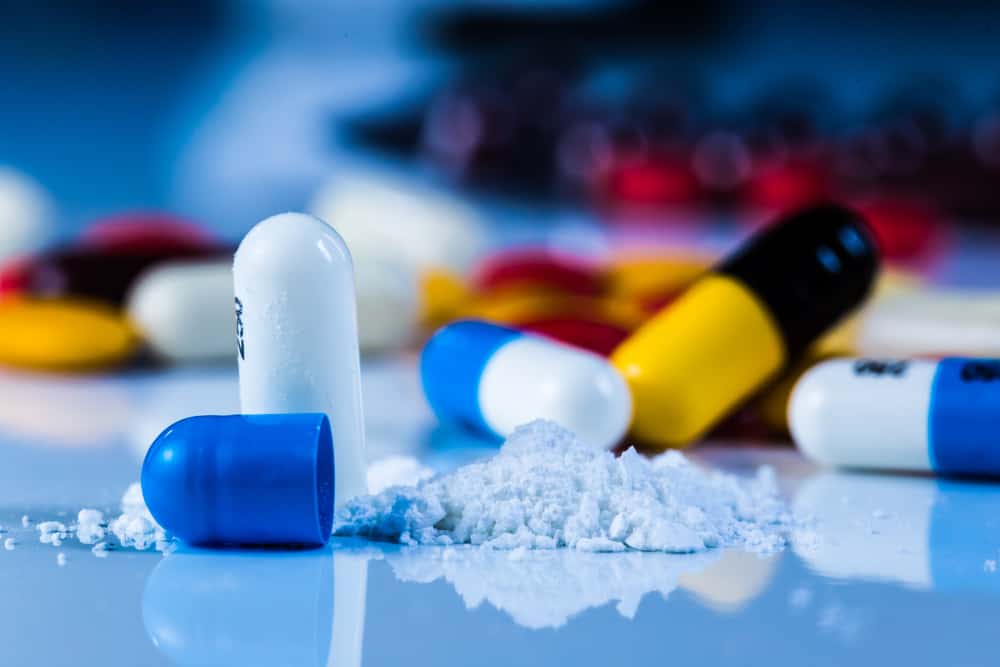 What is an antibiotic?
Before we dive into whether an antibiotic causes constipation, we first need to explore exactly what an antibiotic is.
In short antibiotics are substances that are designed in order to fight off any bacteria. They also help to stop bacteria growing inside of the body. It specifically pinpoints the cells inside of the bacteria that are in charge of them growing and thriving, and it then kills it.
There are two main types of antibiotics out there. The first type is known as a broad spectrum antibiotic. These kinds of antibiotics are designed to kill lots of different kinds of bacteria in your system at any given moment. The problem with these is that they can sometimes have an impact on the sorts of bacteria that you need in order to have good health.
On the other hand, you also have narrow spectrum antibiotics. These are designed to kill only certain types of bacteria in your system, so they won't attack the other healthy bacteria that reside in your body.
What is constipation and what causes it?
Now, since you're looking for the answer to this question, it's already quite likely that you know what constipation is. If you don't, here's a broad definition.
Constipation is essentially when you're struggling to take a bowel movement. There's a good chance that you have constipation if you haven't had a bowel movement at least 3 times in the space of a week.
Those kinds of bowel movements may also be rather big and could be lumpy, and you may find yourself feeling in pain because you're straining so much to have a bowel movement. It's a very common issue that can affect both adults and children alike.
There are a few different things that can cause constipation, such as:
Not consuming enough fibre and fluids in your diet
Limited physical activity
Depression, anxiety and stress
A change in your regular routine or diet
Pregnancy
And of course, one of the other causes of constipation is taking certain medications.
Do antibiotics cause constipation?
So now it's time for the million dollar question. Do antibiotics actually cause constipation?
The short answer is yes, antibiotics can sometimes cause constipation. Specifically, broad spectrum antibiotics can. This is because the antibiotics will kill a lot of different types of pathogenic bacteria in the body, and unfortunately this does sometimes have an impact on something called the commensal bacteria that lives inside of your gut. As such, this can cause problems with your gas.
This can have a number of unpleasant side effects, such as diarrhea and gas. Constipation isn't as common, but it can happen.
There are a few other side effects that can happen thanks to this effect on the gut, including:
Inappetance
Stomachache
Bloating
Digestive struggles
Vomiting and nausea
Other medications that can result in gut problems
Of course, antibiotics aren't the only medications that can cause you to have issues with your gut. There are a number of medications out there that can cause you to become constipated.
For instance, calcium channel blockers are known for causing constipation, since they can relax the muscles in your gut. Another common cause of constipation is anticholinergics. These are designed to deal with things such as allergies, depression and urinary incontinence issues, but they can cause the acetylcholine neurotransmitter in your body to become blocked.
As such, it can affect the movement of the muscles in your intestines, which can sometimes result in constipation.
Some other medications that can cause constipation include opioids and antispasmodics, cholestyramine, and antacids.
If you have issues with your gut, it's always worth speaking to a doctor before you have any medication, since they may be able to give you an alternative or to advise you on what to do if you struggle with constipation as a side effect from taking the medication.
What should I do if my medication is making me constipated?
If your medication is making you constipated there are a couple of things that you can do. First of all, you could take some over the counter remedies, though you will first need to check with your doctor since you don't want anything that could react badly to the antibiotics. Usually remedies such as polyethylene glycol are good for constipation.
Otherwise, you can also incorporate a little more fiber into your diet to encourage a bowel movement. Stock up on ingredients such as leafy greens and beans. Make sure that you're getting plenty of water too, since this can have a big impact on your digestive system.
There is some information to suggest that things such as dairy products can make constipation much worse in children that are taking antibiotics, so this is something that you should keep in mind. If you have any issues that are ongoing or are causing you concern, please do not hesitate to speak to your doctor for further advice. They can help you with the next steps going forward.
Also, you should try not to stop taking the course unless you are specifically told to do so by your doctor. Not finishing the whole course can dramatically reduce the efficacy of the antibiotic.
Conclusion
In summary, it is indeed possible to suffer constipation as a result of taking antibiotics. This may not always happen, but it's always a good idea to keep an eye out for any adverse side effects that you may be experiencing after taking a certain type of medication.
If you are experiencing side effects of antibiotics, don't be afraid to speak to a doctor.