As one of the stronger painkillers, it's understandable to question if codeine is compatible with common medications like ibuprofen.
To give you a full rundown, we've covered what ibuprofen and codeine are, how they interact with each other and other common drugs, and a brief of the side effects you can expect with each drug.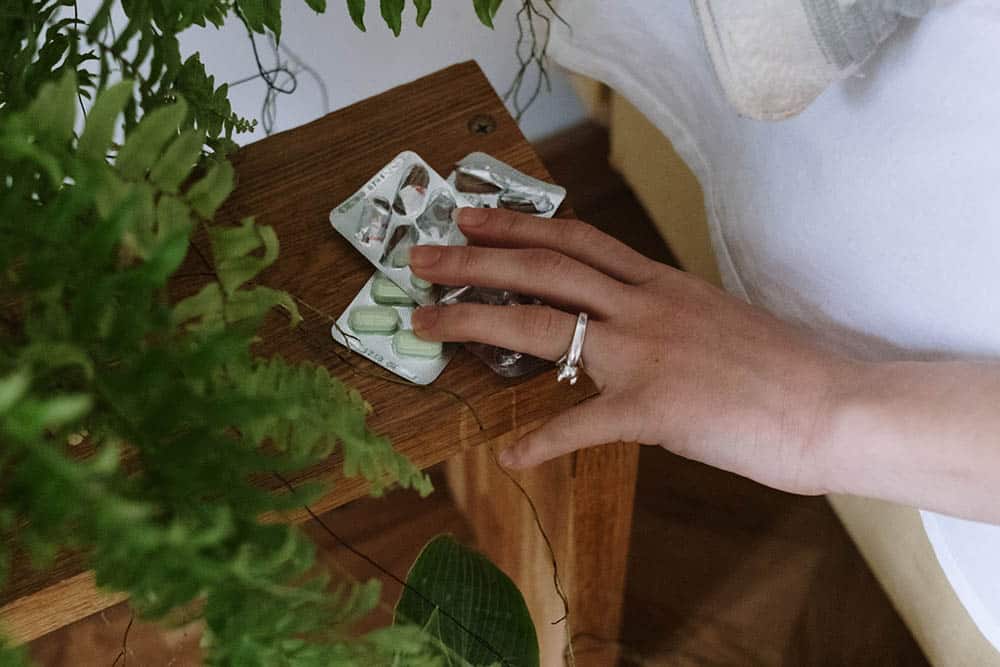 This page should have everything you need to know about each medication.
You should always consult a doctor or your pharmacist if you're unsure if you should take medications together. 
What is Ibuprofen?
Many of us know what ibuprofen is already, but maybe not in this level of detail.
Ibuprofen is one of the more common NSAIDs, which means Non-Steroidal Anti-Inflammatory Drug.
It uses its anti-inflammatory properties to treat pains and is quite good at it, seeing as it's one of the more common painkillers that's also available over-the-counter.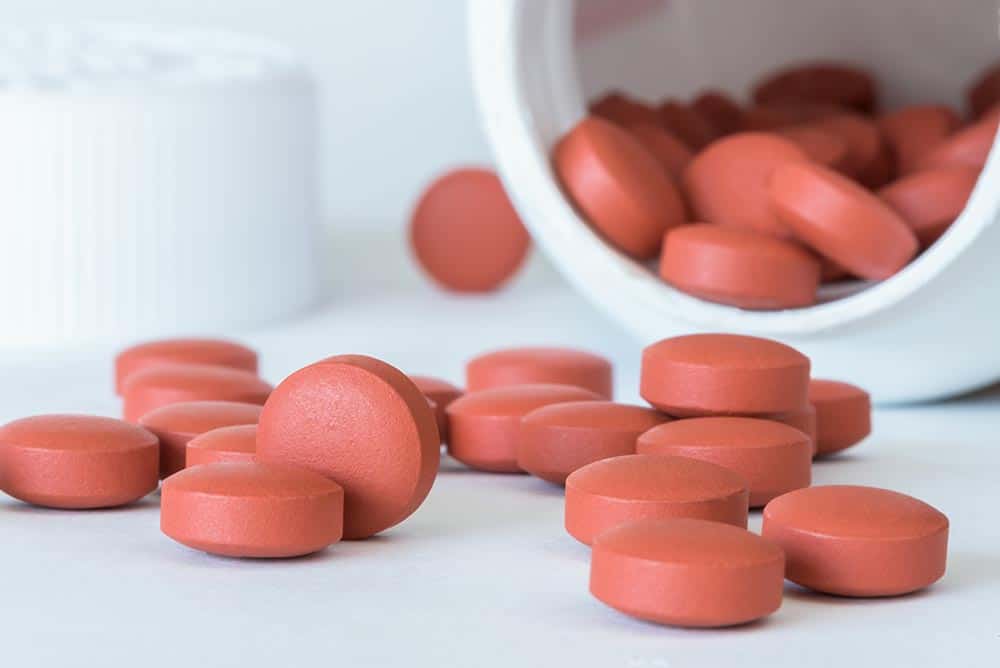 Given as capsules, syrups, or a topical gel, ibuprofen is often used for treating aches and pains from normal functions like menstruation to infections or chronic conditions like arthritis.
After ingesting ibuprofen, it'll take approximately twenty to thirty minutes to work.
This will be longer if you're using topical gel, up to two days. You should stay away from eating ibuprofen if your stomach is empty as this can exacerbate feelings of nausea. 
What is Codeine?
Codeine is a stronger painkiller that usually requires a prescription if you're taking a straight dose of it. It works by inhibiting pain signals as they travel across your nervous system.
It's often blocked by a prescription because it's possible to get addicted to codeine, and doctors will review treatment regularly to stop patients from taking it for too long.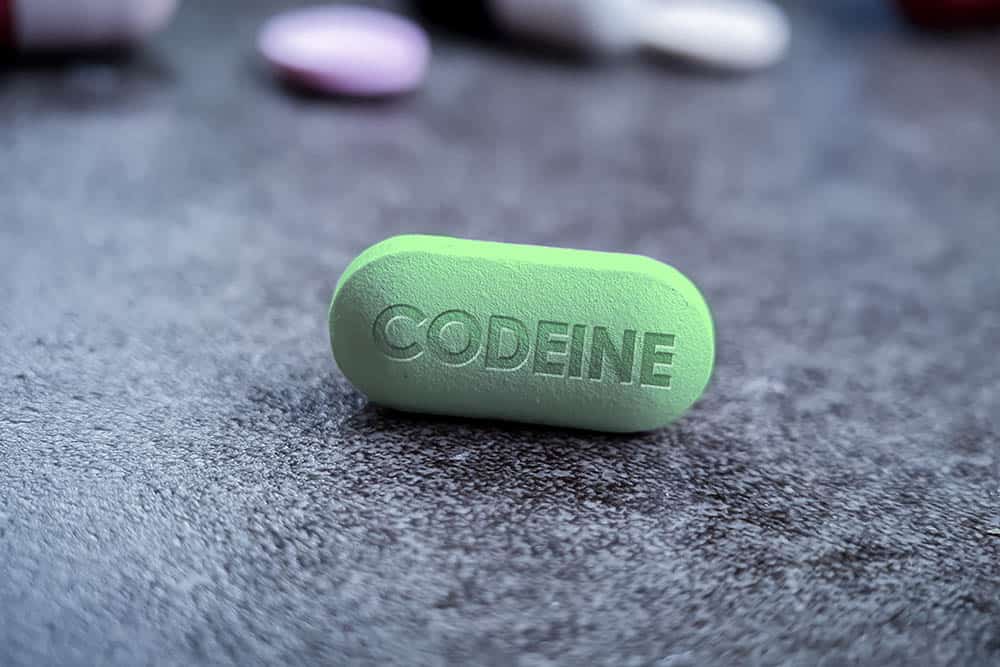 It's commonly prescribed after operations or injuries where external damage to the human body has been sustained. It can also be used to treat diarrhea.
It may also be prescribed to treat recurring pains in the event that lighter painkillers, like aspirin, paracetamol, and you guessed it, ibuprofen.
Once prescribed codeine, you can receive it in tablets, a liquid, or an injection. Injections are unwieldy and inconvenient, so they're usually administered in a hospital when needed.
Lighter doses of codeine are available from pharmacies in the form of co-codamol, co-codaprin, or a combination of ibuprofen and low-dose codeine. 
Do They Interact?
If you hadn't figured out from the section above, codeine is compatible with ibuprofen.
Ibuprofen itself is compatible with many other painkillers, like paracetamol too, because their main incompatibility is other NSAIDs like aspirin.
Taking NSAIDs together exaggerates stomach aches and pains, so check the labels of any other medications to make sure that there aren't NSAIDs present.
You should also be careful of taking ibuprofen if you have had any of the following:
An allergic reaction to ibuprofen or similar NSAIDs, which can be as light as a running nose.

A pregnancy or you're attempting to get pregnant.

A high blood pressure that's not under control by medications compatible with ibuprofen.
Also, contact your doctor or pharmacist before taking ibuprofen if you've experienced any of the following:
Any bleeding, ulceration, or perforation of the stomach.

Any health issue that comes with an increased chance of bleeding.

Any liver failure, fibrosis, or cirrhosis.

Any heart disease or failure.

Any kidney failures. 

Crohn's disease or ulcerative colitis.

Chickenpox or advancements of chickenpox, like shingles.
Note that taking ibuprofen when over the age of sixty-five will increase your chances of developing a stomach ulcer.
As for codeine, it's compatible with common medicines like paracetamol, aspirin, and ibuprofen as we said.
Codeine can't be given to children under twelve and shouldn't be given to anybody under eighteen unless ibuprofen and paracetamol have been tried and haven't worked.
Also, avoid giving it to under eighteens without their tonsils as this can exaggerate obstructive sleep apnea. Try not to drink alcohol when on codeine too since this can make you drowsy.
Tell your doctor if you've experienced any of the following before you take codeine:
An allergic reaction to any medications in the past, especially codeine and co-codamol.

An alcohol addiction.

Any injuries to your head.

Any problems affecting the lungs and lung capacity.

Any problems with your adrenal glands.

Any illnesses or conditions that cause seizures.

An underactive thyroid gland.

Any liver or kidney problems, or gallstones.

An enlarged prostate.

Low blood pressure.

Any ulcerative colitis symptoms.

Myasthenia gravis.
Also, try to avoid codeine if you're pregnant. Talk to your doctor beforehand to make sure that you can take codeine while pregnant or breastfeeding. 
Potential Side Effects
Now that we know ibuprofen and codeine are compatible, it's still important we understand which side effects we can expect from these drugs. If you have side effects that persist, visit your doctor or the pharmacist who gave you the drugs.
With a rate of one in one hundred, ibuprofen has the following side effects:
Nausea, dizziness, and vomiting.

Headaches.

Indigestion and increased flatulence.
There are more serious side effects too. Call your doctor immediately if you have:
Blackened or bloody stool, which can mean stomach bleeding.

Chest or stomach pains, which can mean stomach perforation.

Asthmatic symptoms such as difficulty breathing.

Bloody urine, trouble urinating, or swollen ankles, which can mean kidney problems.
An allergic reaction is also possible though rare, so be aware of that and see a medical professional right away if you see signs of a reaction.
Though it's a stronger painkiller, many have no side effects with codeine at a rate of one to one hundred. The chances of side effects increase with dosage.
With codeine, you can expect the following:
Drowsiness.

Confusion, dizziness, or vertigo.

Nausea and/or vomiting.

Headaches.

Dry mouth.
Though rare, you should see a doctor if you have any of these serious codeine side effects:
Stiffness in your muscles.

Low blood pressure symptoms, like tiredness.

Shallow breathing.

Seizures, which require you to go to A&E

immediately

.
An anaphylaxis reaction is also possible with codeine, so be aware of that.