While both are painkillers, ibuprofen and tramadol are quite different where drugs are concerned.
It makes sense that you'd want to do your due diligence before mixing tramadol with anything, so here we've outlined that information.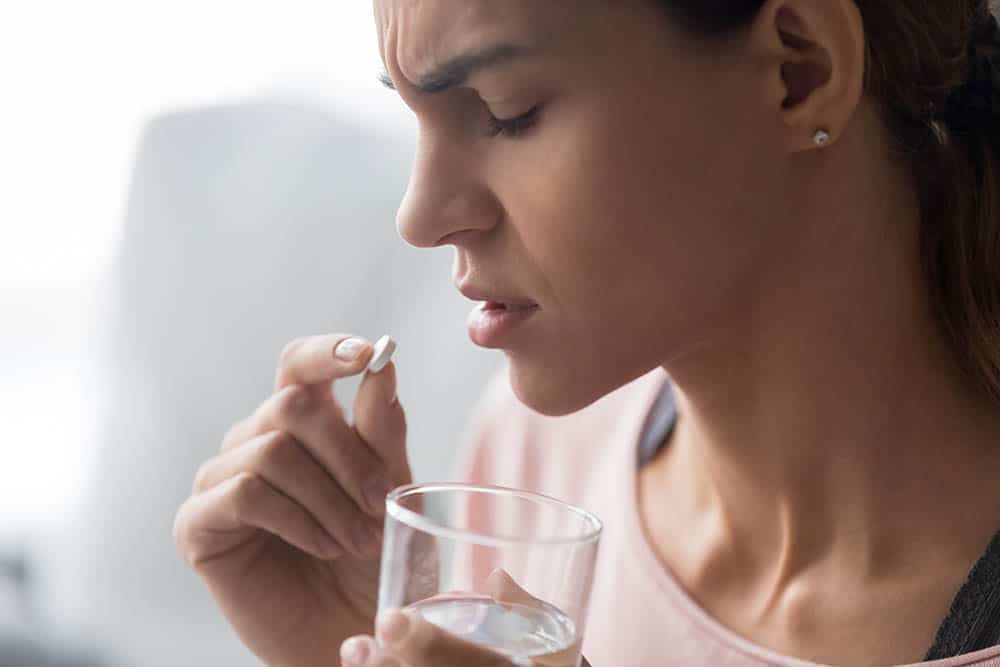 We've not only answered if ibuprofen is compatible with tramadol, but we've also gone further to explain what each drug is, what they interact with in terms of both other drugs and conditions of the human body, and the side effects of each one. 
What is Ibuprofen?
Ibuprofen is publicly available in stores and pharmacies for pains of all kinds, so you probably have some experience with the drug already.
It's an NSAID, a Non-Steroidal Anti-Inflammatory Drug that controls the hormones that cause swelling and internal pains that are caused by those swellings.
Ibuprofen is available in capsules, topical gels, or a syrup that you ingest. Once ingested, it's quite fast-acting and dulls pain and swelling in the body within thirty minutes.
If going the topical route, it'll take a day or two instead. If taking ibuprofen through the mouth, it's best to eat first to not have an empty stomach as this can cause discomfort.
As one of the more popular and widely available painkillers, it can treat natural functions like menstrual pain to infections like toothaches or in-ear infections. 
What is Tramadol?
Tramadol is a strong opioid painkiller that's given to treat moderate to severe pain.
It's much stronger than ibuprofen and is often only used after external damage to the human body, or when weaker painkillers don't do the job anymore. It dampens pain by blocking nerve pathways that transmit pain signals. 
Because of its strength, tramadol can only be acquired with a prescription. Once prescribed, it can come in tablets or capsules, or liquid drops that the patient swallows.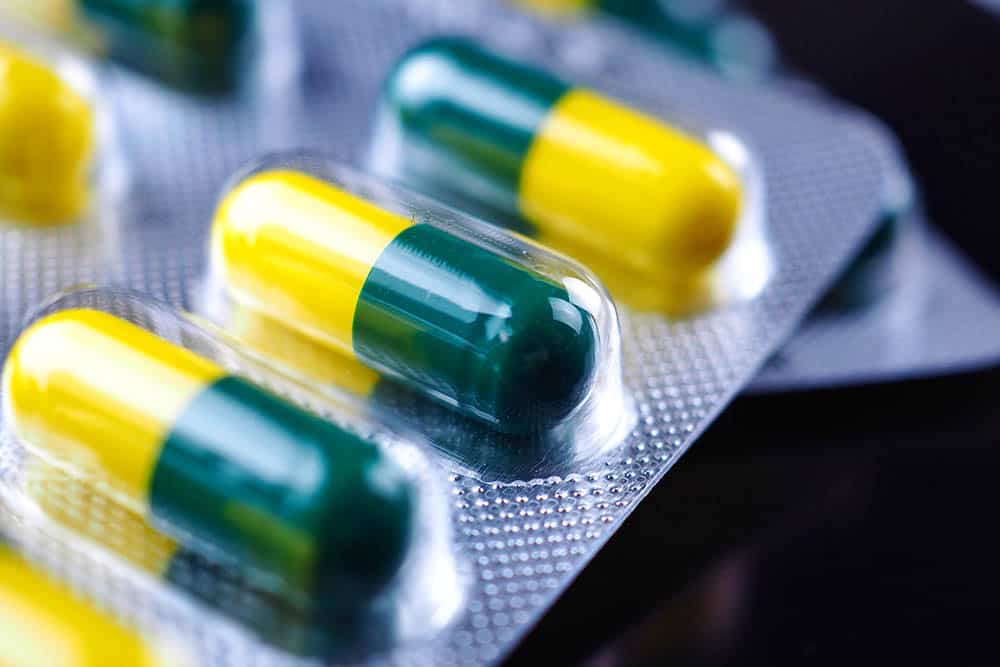 It can be injected too but like most intravenous painkillers, it's only worth doing that at the hospital and so it's inconvenient to the average person.
Part of the reason tramadol is prescription-locked is that it has addiction potential and so doctors must review treatment regularly. It's also worth noting that drinking alcohol increases the side effects of tramadol. 
Do They Interact?
Ibuprofen and tramadol don't interact with one another, and so they can be taken together.
There's a question of why you'd want to take ibuprofen if you're already on tramadol, a much stronger painkiller, but both are compatible with each other and other painkillers like paracetamol.
With ibuprofen, you just need to avoid taking other NSAIDs. These are aspirin, naproxen, and other drugs that function similarly to NSAIDs. If you're advised to take multiple NSAIDs, consult a health professional first.
They'll exacerbate side effects if mixed. NSAIDs can be present in other medications too, so always check the label.
You should also keep away from ibuprofen if you:
Have had an allergic reaction to ibuprofen or other NSAIDs in the past.

Are pregnant or trying to get pregnant.

Suffer from high blood pressure that isn't under control from other medications, which are also compatible with ibuprofen.
Contact your doctor or pharmacist if you have any of these before taking ibuprofen:
Any health issues that increase bleeding chances.

Heart, kidney, or liver diseases/failures.

Crohn's disease.

Ulcerative colitis.

Chickenpox/shingles.

Any bleeding, ulceration, or perforation of the stomach.
Also, over sixty-fives should have another medication prescribed to them when taking ibuprofen as it increases the chances of ulceration in the elderly.
As for tramadol, you mainly need to avoid taking any medication containing codeine as this will make the side effects of tramadol worse.
This means avoiding all medications that contain codeine, which can still be found in many store-bought cold remedies.
Tramadol shouldn't be given to children below the ages of twelve and you should tell your doctor if you:
Have had an allergic reaction to tramadol in the past.

Have sustained a head injury. 

Have an addiction to any other drugs, whether it's recreational drugs, other painkillers, or just alcohol.

Have a history or current problems with breathing.

Have any problems with the liver and kidneys.

Have had an adverse reaction to strong painkillers in the past.

Have any illnesses or conditions which cause seizures.
Potential Side Effects
Just because two drugs are compatible, that doesn't mean there aren't side effects to consider.
Ibuprofen, when ingested, has a roughly one in one hundred side effect rate. These are mostly common side effects, such as:
Feelings of dizziness or nausea.

Vomiting.

Headaches.

Flatulence.

Indigestion.
Those are par for the course where common painkiller side effects are concerned. However, you should contact a doctor immediately if you see:
Swollen ankles, blood in urine, or difficulty urinating altogether.

Chest or stomach pains that can indicate a hole in the stomach.

Breathing difficulty, especially asthmatic symptoms.

Signs of a bleeding stomach like darkened stool or bloody vomit.

Any signs of an allergic reaction.
On the other hand, Tramadol has much more common side effects than ibuprofen at a rate of one in ten. Fortunately, these side effects usually amount to some dizziness or feelings of nausea that is nothing to worry about.
There are other common side effects, at a rate of one to one hundred people, which includes the following:
Feelings of sleepiness, dizziness, or brain fog.

Feeling or actually being sick. 

Dry mouth.

Headaches.

Sweating.

Low energy and feelings of lethargy.
As a strong painkiller, there are graver side effects that you should be on the watch for. Get to a medical professional straight away if:
Your breathing becomes shallow.

Feelings of tiredness persist, potentially from low blood pressure.

Difficulty urinating or the inability to urinate.

Confusion.

Audible and optical hallucinations.
There are two other serious side effects that warrant their own mentions. Anaphylaxis is possible when taking tramadol if you have an unknown allergy, so be on the lookout for symptoms and get help if it's required.
Similarly, seizures are a possible side effect of tramadol. In that case, you must go to the emergency room immediately.