Being two of the most common painkillers widely available on the market, it's a common question to ask whether ibuprofen and paracetamol can be taken at the same time. Today we're going to learn all about that and more.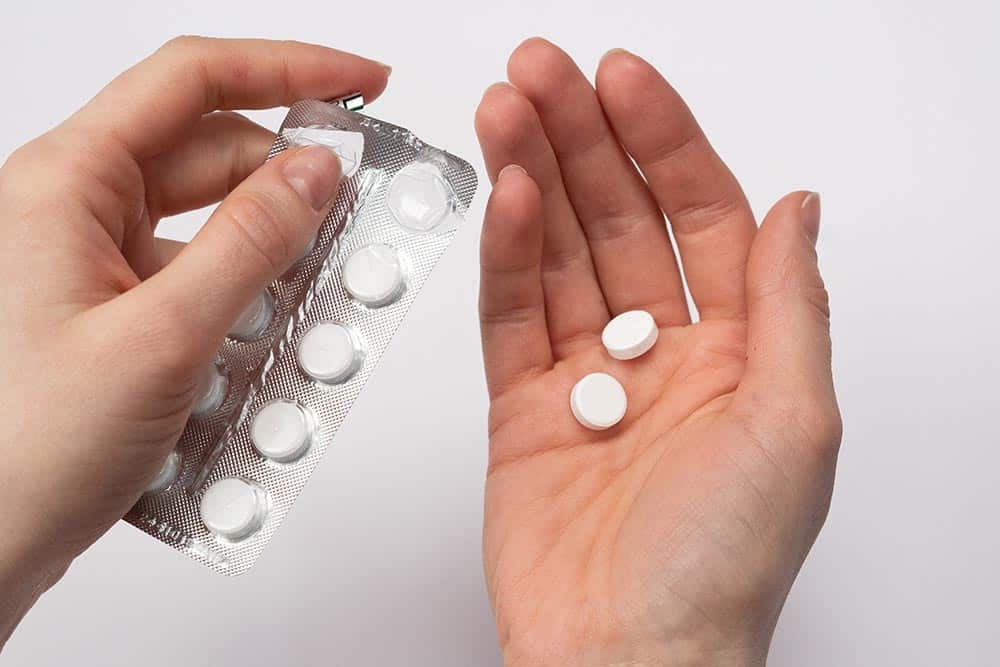 Below you'll not only find out whether ibuprofen and paracetamol interact with one another, but we've also included explainers on what these drugs are and what you should look out for when taking them.
This includes a section where we go through the side effects of each medication too. 
What is Ibuprofen?
Starting with ibuprofen, this is a common NSAID that you can get over the counter. NSAID stands for Non-Steroidal Anti-Inflammatory Drug, a type of drug that reduces swelling and the pains that come from them.
It's great for menstrual pains or ear infections, though joint and back issues are better treated by paracetamol than ibuprofen.
You've likely taken ibuprofen before as it's commercially available in capsules or syrups that make them accessible for consumption. Once taken, you can expect results in twenty to thirty minutes for most people.
Remember to eat first so that you're not taking ibuprofen on an empty stomach – this can cause discomfort! There are also topical applications of ibuprofen that take longer, usually a day or two, to take effect. 
What is Paracetamol?
Paracetamol is another of those drugs that you've come across in day-to-day life. It's incredibly common, like ibuprofen, and has many of the same uses as a light painkiller.
It's great for treating aches and pains in the body with the added benefit of reducing the high temperature in those suffering from hot flashes or flu-like symptoms.
While paracetamol is available, you'll also find it combined with other painkillers and medicines.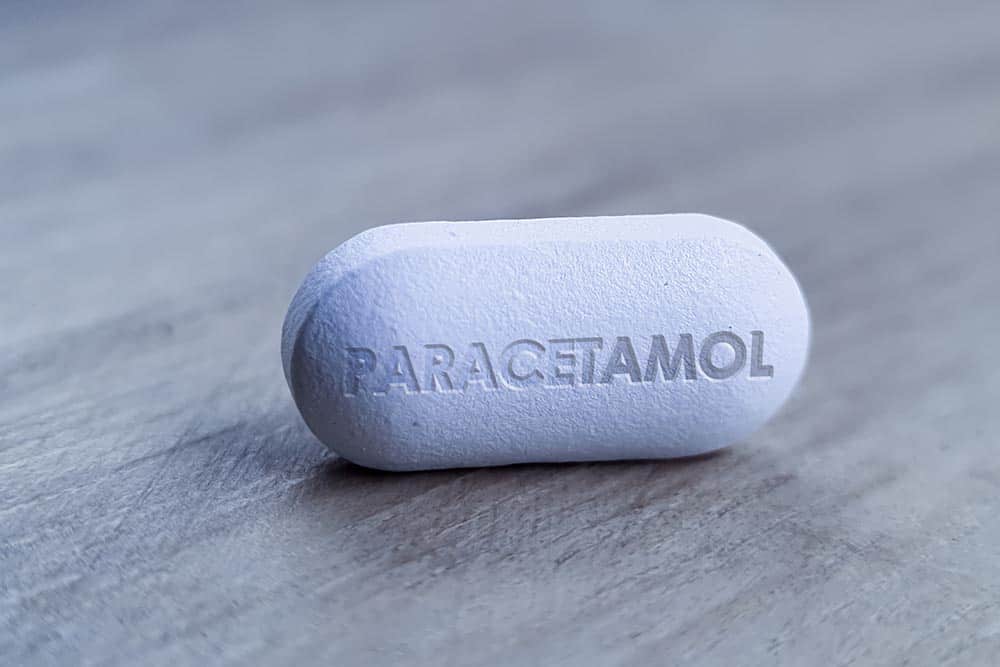 It mixes well with other drugs and adds some pain relief to all kinds of medicinal treatments. Paracetamol is also totally safe for those who are pregnant or breastfeeding.
After taking paracetamol, usually through tablets at one or two 500g tablets at a time, you'll have to wait an hour for it to work.
Remember when you have taken paracetamol so you can check the labels of other drugs to make sure you don't overdose on the drug.
Do They Interact?
As you may have figured out by now, ibuprofen and paracetamol don't interact with one another, so they're perfectly fine to take together.
Both are light painkillers that are known for their compatibility with other drugs, and they're similar enough that overdose shouldn't be a worry for anybody mixing them.
Ibuprofen cannot be taken with other NSAID painkillers, like aspirin, because taking conflicting doses of NSAIDs will bring out negative side effects and cause stomach cramps.
Check the labels of anything you take with ibuprofen to make sure there aren't any NSAIDs sneaking in.
Otherwise, you should generally avoid taking ibuprofen if you:
Have suffered an allergic reaction to ibuprofen or other NSAIDs in the past.

Are trying to get pregnant or have succeeded in getting pregnant.

Suffer from high blood pressure that's not controlled by other medications.
If any medical professional tries to get you to take ibuprofen, tell them if you've suffered from the following:
Any heart disease or failure.

Any liver or kidney diseases or failures.

Crohn's disease.

Chickenpox or shingles.

Any health issues that can increase bleeding. 

Any bleeding, ulceration, or perforation of the stomach.
Also, note that those over sixty-five are more likely to get stomach ulcers when taking ibuprofen. A doctor should prescribe another medication to curtail these effects.
Paracetamol has fewer safety concerns than ibuprofen but, as explained above, you should avoid taking more paracetamol so that you don't overdose.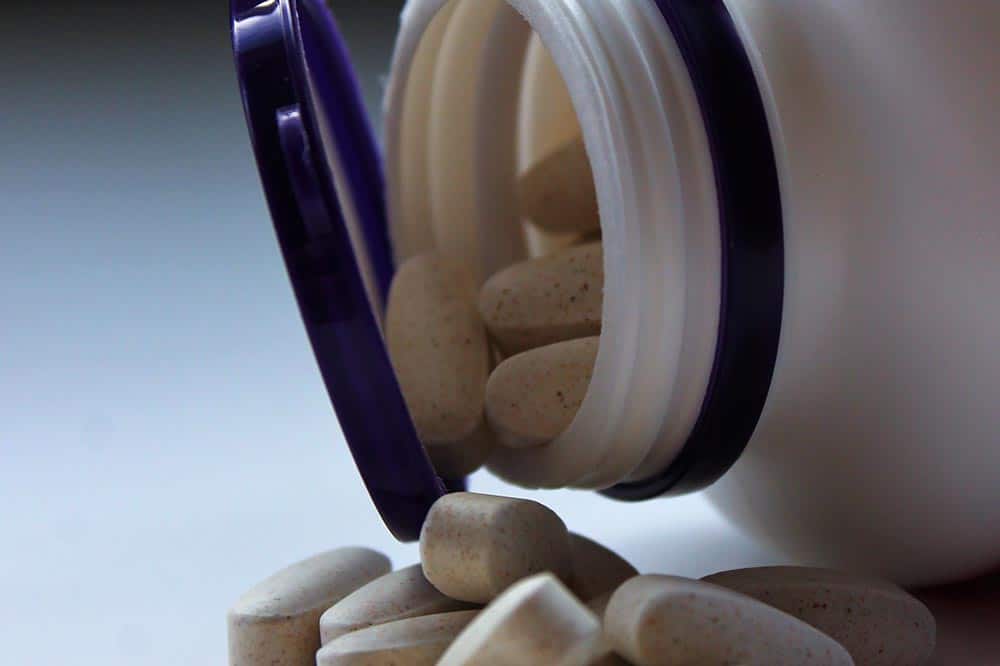 Co-codamol is another common painkiller mixture that contains paracetamol that you should avoid. Cold, cough, and migraine remedies tend to have paracetamol in them, so check the labels before taking them with other paracetamol forms.
Paracetamol is very safe, so much so that pregnant and breastfeeding people can take it. That said, you should check with your doctor if you:
Have a history of allergic reactions to paracetamol or other medicines.

Have a history of liver or kidney issues.

Take medication for tuberculosis.

Take medication for epilepsy.

Take any blood-thinning medication.

Regularly consume more than the maximum recommended amount of alcohol, which is approximately fourteen units a week.
Potential Side Effects
While they may be common painkillers, ibuprofen and paracetamol still have common and rare side effects that you need to pay attention to.
Ibuprofen has a rate of one in one hundred side effects presenting in people who take it. If any of the following side effects present themselves and persist, see a medical professional:
Feelings of nausea.

Vomiting.

Dizziness.

Increased flatulence.

Indigestion.

Headaches.
Alert your doctor immediately if you have any of these serious side effects, too:
Blood in urine or difficulty urinating, a possible sign of kidney problems.

Chest or stomach pains, a possible sign of gut perforation.

Any difficulty breathing, especially asthmatic symptoms.

Bloody vomit or dark stool, both signs of stomach bleeding.

Any signs of an allergic reaction.
If dosed correctly, side effects in paracetamol are a non-issue that shouldn't affect the overwhelming majority of people. This is why getting the dosage correct and making sure you don't accidentally take any more paracetamol is important.
Any possible side effects for the specific medication you take will be included with the box, too.
There's also the possibility of having an allergic reaction to paracetamol, to the point of experiencing anaphylaxis.
In those instances, you should seek medical attention as soon as possible. A serious allergic reaction will look like this:
Difficulty breathing that results in a wheeze.

Tightness around the chest and/or throat.

You have trouble talking.

A skin rash may develop consisting of itching, red, maybe even peeling skin.

Your throat, tongue, and mouth start swelling.
That should cover all of your concerns about taking ibuprofen and paracetamol. They can be mixed as long as you don't suffer from any of the disqualifying conditions above and watch out for side effects.