Being in pain sucks, so it's natural to wonder what type of pain relief you can take to help minimize the effects of your pain. Sometimes one type of pain killer isn't enough to effectively erode the symptoms of pain, so you might want to add a second into the mix.
However, this can have harmful effects that will do worse than just fail to treat your pain.
Seeing as tramadol and coco-damol are both extremely strong on their own, it's unlikely that they're safe to take combined, but it's always a good idea to check the compatibility of any two medications before knocking them back one after the other, just in case they react badly.
Before we get onto whether or not you can take them together, let's take a look at what exactly tramadol and coco-damol are and what they can be used to treat on their own.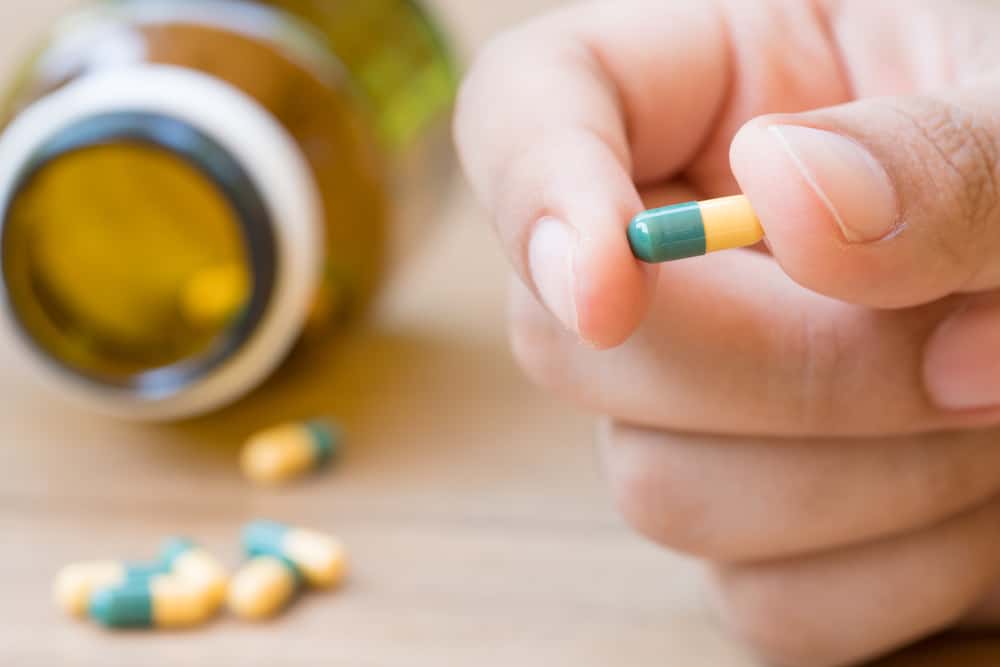 What Is Tramadol?
Tramadol is an extremely strong pain reliever that can be used to alleviate pain after an injury or after undergoing an operation. Another use for tramadol is as a treatment for persistent pain when regular painkillers are no longer strong enough.
It's highly effective at relieving pain because it blocks these signals as they travel toward the brain via the nervous system. However, the synthesized opioid is also highly addictive and should be taken with caution under strict medical advice.
The strength of this painkiller necessitates a prescription before you can pick any up as it's possible to become addicted to this medication if your case is not reviewed regularly by a medical professional, although instances of this happening are rare due to such diligence.
It can be taken in tablet, capsule, or liquid form, and there is also the option to have tramadol as an injection although these are generally reserved for hospital use.
What Is Coco-damol?
Coco-damol is another type of strong painkiller, although it's not quite as potent as tramadol. The combination of paracetamol and codeine renders it a kind of mixed medication already, although the aim is to create a weaker painkiller with a less powerful punch than codeine.
Coco-damol can be used to effectively treat pain related to headaches, migraines, toothache, muscle pain, and a number of other issues. However, it's not suitable for children under the age of twelve due to the possibility of breathing issues.
Because it's not as strong a painkiller, there's a reduced risk of developing a dependency on coco-damol compared to tramadol or undiluted codeine, so it's usually available over the counter as opposed to being reserved for prescription use only where it can be monitored.
With that being said, most medical professionals would recommend trying to alleviate the pain using a different type of painkiller before moving onto coco-damol.
In the event that you've tried other options like aspirin and ibuprofen to no avail, it's then advisable to take coco-damol to combat the effects of pain.
It's also worth noting that coco-damol is available in various strengths, mostly in capsule or tablet form. You can usually buy the weaker coco-damol tablets in your local pharmacy, but as they go up in strength, the harder they are to get your hands on without a prescription.
What Are The Similarities Between Tramadol and Coco-damol?
Tramadol and coco-damol are both opioids and narcotics which are used for the treatment of moderate to severe pain.
Both of these medications work by altering the pain sensation as they are able to interrupt the brain's reward system, the gastrointestinal system, and respiratory functionality. This is because the tramadol or coco-damol affects the mμ opioid receptors in the brain.
One of the most important similarities they share is the fact that you should avoid alcohol and any other depressents when taking them, as this could result in slowed breathing that reaches a level where it's considered dangerous or central nervous system depression.
Can You Take Them Together?
Now you know what each of these medications is and does individually, but the point of this article is to find out whether a cocktail of coco-damol and tramadol can be taken together or if they can cause a bad reaction when mixed. So, can you take them together?
A lot of opioids can be combined with other substances or medications to improve their effectiveness, but it's rarely safe to combine two different opioids. This applies to tramadol and coco-damol which, when taken together, can heighten the risk of side effects.
The worst case scenario could see you overdose on a mixture of tramadol and coco-damol, so we would never advise taking them together. If you have any further questions, always seek the advice of a medical professional.
What Medication Can You Take With Tramadol?
Despite not being able to take tramadol and coco-damol together, there are a few other medications that can be taken alongside tramadol to treat pain.
Aspirin and paracetamol, for example, are two non-prescription drugs that can be safely taken with tramadol provided you follow the instructions on the packaging regarding the quantities and what times you should take them at.
What Medication Can You Take With Coco-damol?
Coco-damol can be similarly mixed with other non-opiod medications, including ibuprofen and aspirin.
Paracetamol, however, should not be taken at the same time as coco-damol, and neither should any medication containing paracetamol.
This is because coco-damol already contains paracetamol which has been mixed with codeine, so taking additional paracetamol on top of what the coco-damol already contains could lead to a paracetamol overdose.
Medications to avoid because they also contain paracetamol includes painkillers such as Tramacet, co-dydramol, and some migraine, cough, cold, and flu remedies like Lemsip.
Conclusion
To conclude, it's not advisable nor is it safe to take tramadol and coco-damol together.
A double dose of opioids like these two could lead to serious health issues resulting in death by overdose at the most extreme end of the scale or heightened unpleasant side efffects at best.
Instead, take one of these medications and mix it with ibuprofen or aspirin, making sure to always follow the directions on the packaging.