Bisoprolol is a beta-adrenoceptor blocking medicine, or more commonly known as beta blockers, and used to reduce the heart rate and in turn, lower blood pressure. Those who suffer from angina, heart failure, or high blood pressure take bisoprolol daily. 
Bisoprolol is only available on prescription from a medical professional and different doses are available for varying conditions.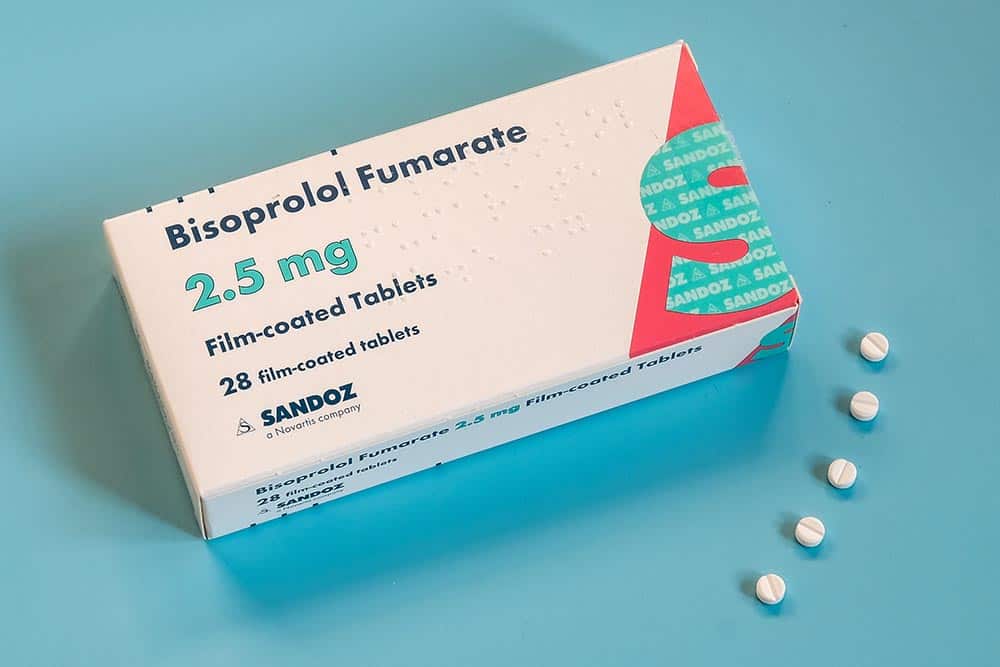 So, can you take bisoprolol at night? The answer is yes, you can take bisoprolol at night, however, it will depend on the dosage of your prescription and what has been advised to you from your doctor.
This article will guide you through everything you should know about bisoprolol, what time of day is best to take it, and also any issues you should be aware of. 
Please consult with your doctor about your bisoprolol prescription and follow their recommended guidelines for taking the medication. 
Why do people take bisoprolol?
Bisoprolol is used to treat high blood pressure and heart failure. If you suffer from high blood pressure, taking bisoprolol will help reduce the risk of heart failure, strokes, and also heart attacks. It can also be used to treat chest pains like angina.
Some people with severe heart conditions may have to take bisoprolol for life to lead a normal lifestyle. 
When should you take bisoprolol?
Many medical professionals advise patients to take bisoprolol in the morning if they only have to take one tablet a day. However, some people may experience dizziness or nausea when they take their first dose of bisoprolol so some doctors advise their patients to take their first dose before bedtime. 
Those who experience regular nausea when taking bisoprolol can be advised to only take them at night time so they don't feel the side effects as much when they're lying down in bed.
Depending on your heart condition, bisoprolol may not be recommended for you at night as blood pressure is usually at its lowest during the middle of the night, and taking bisoprolol could slow down your heart rate to a dangerously low level.
However, every person is different and your doctor will advise you on when is the best time to take bisoprolol based on your heart condition, your age, and also what dosage you are on. 
Many people who take bisoprolol prefer taking them in the morning with their breakfast, as it is easier to remember to take them as it is implemented into your morning routine.
Those who take them at night are more prone to falling asleep or forgetting to take them before going to sleep and therefore missing a dose. 
Bisoprolol can be taken with or without food as it doesn't usually upset the stomach. However, taking bisoprolol after a meal will lessen the unpleasant side effects. Bisoprolol should be taken with a glass of water at the same time of day each day. 
How long does bisoprolol take to work?
The body can take 2 to 4 hours to fully respond to the dose of bisoprolol, however, it can take up to a week for noticeable differences in blood pressure levels and heart rate to be seen but this will all depend on the patient. 
The body will still benefit from the effects of bisoprolol for 24 hours after taking a single dose and it can take up to 2 weeks for your body to return to its baseline blood pressure level. 
If a few weeks have passed and you feel like you are not feeling the effects of taking bisoprolol then you should not take more than your recommended dose, instead, you should consult with your doctor and they may alter your prescription or advise you to wait long so your body can adjust. 
What if you forget to take it?
If you forget to take your daily dose of bisoprolol, then try to take it as soon as you remember that day. If you don't remember until the next day then you will have to skip the previous day's dosage.
Do not double up on your dosage to make up for the forgotten one, just remember to take the one for that day.
Setting an alarm will help you remember to take your bisoprolol at the same time every day.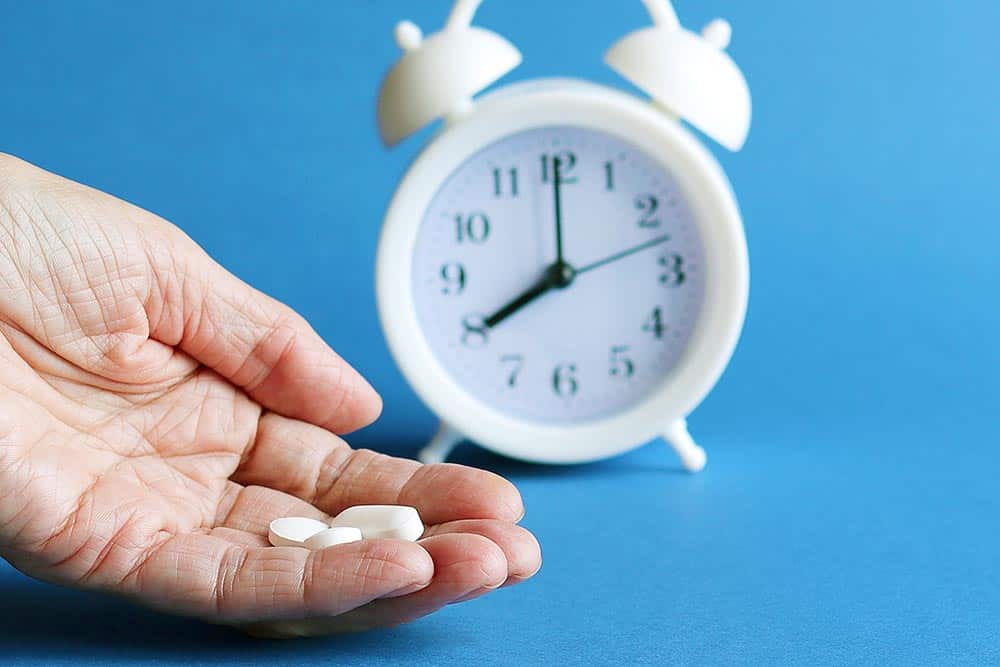 Implementing your tablet into your daily routine will make it easier for you to remember, for example, putting your tablet out on your bedside table the night before with a glass of water will allow you to take it straight away in the morning. 
What if I take too much?
Overdosing on bisoprolol can severely slow down your heart rate and make it very difficult to breathe. If you think you've taken too much bisoprolol then you'll need to get in contact with a medical professional right away. 
Common symptoms people experience when taking bisoprolol
People who take bisoprolol may experience these common but short-lived symptoms when they first begin taking the medication:
Nausea or dizziness

Headaches

Cold hands or feet
If someone is experiencing more extreme symptoms like shortness of breath or noticing yellow skin on their body then they should call their doctor immediately. 
How to cope with the side effects of bisoprolol
When you start taking bisoprolol, your doctor will recommend that you take it easy and look after yourself. This will entail you drinking plenty of fluids to prevent headaches, sitting down more to stop feeling dizzy or weak.
Those starting on bisoprolol will also be told to reduce the amount of driving they are doing as it can impair reaction time. 
Eating more plain and whole foods will prevent the feeling of nausea when taking bisoprolol and will also reduce the risk of constipation. 
Can I take bisoprolol with other medication?
Numerous medicines can interfere with how bisoprolol works so you will need to speak with a medical professional before taking any other medication.
Common painkillers are typically fine to take with bisoprolol, however, non-steroidal anti-inflammatory drugs like ibuprofen can prevent bisoprolol from working effectively. 
So if you've read this far and you are still unsure if you can take bisoprolol at night, then yes you can but you should always follow your doctor's guidelines before taking our advice.