Amoxicillin belongs to a class of drugs called penicillins and is an antibiotic used to treat infections caused by a certain type of bacteria, such as a tooth abscess or chest infection. 
However, individuals unfamiliar with amoxicillin might be wondering: can you buy amoxicillin over the counter?  In this article, I cover important facts about amoxicillin, from whether you can buy amoxicillin over the counter to potential side effects.  
So, let's take a look.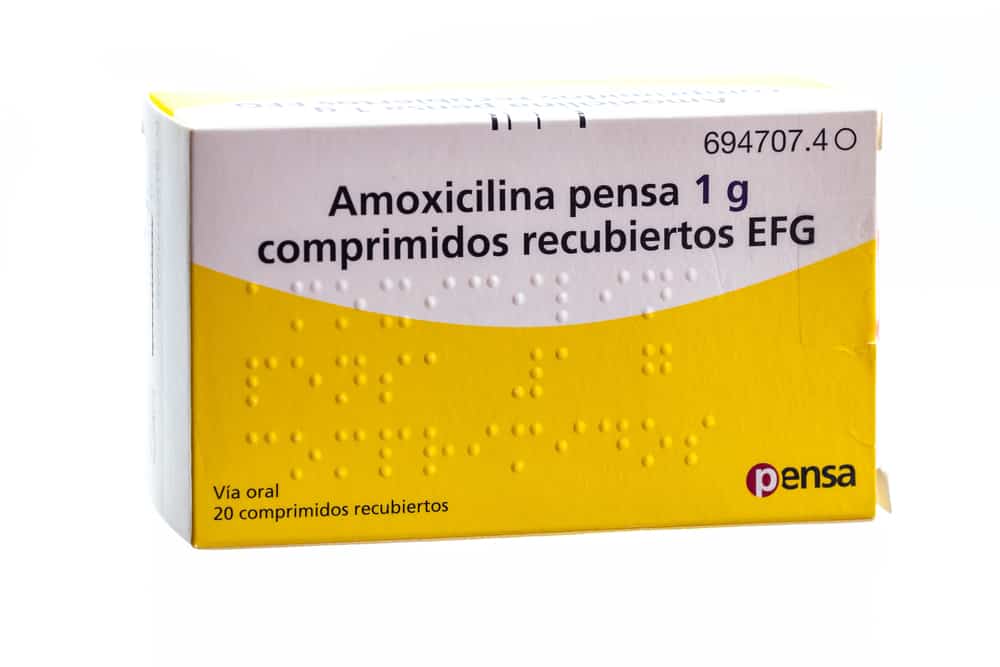 Where can you get amoxicillin?
In the UK, you cannot buy amoxicillin over the counter as you need a prescription for all antibiotics. To get amoxicillin from a pharmacist in the UK, then, you must have a prescription. 
When you're abroad, however, you may find that amoxicillin is available to buy over the counter. That being said, it is not recommended that you purchase antibiotics over the counter or online without a prescription.
This is important to know, because if you don't get your antibiotics from a reputable source, you may risk buying counterfeit medicines which can be detrimental to your health.  
If you think you have a bacterial infection, always get a prescription from a doctor to ensure you're getting the right medicine for your condition. 
How do you take amoxicillin?
Generally speaking, amoxicillin comes in capsules and you take it orally. When swallowing, make sure that you swallow amoxicillin capsules whole with a drink of water. Do not chew or break the capsules. 
That being said, if you struggle to swallow capsules, amoxicillin is available as a liquid which is also a great alternative for children, too. If you or your child are taking amoxicillin as a liquid, it will typically be made up for you by your pharmacist.
The medicine will come with a syringe or spoon to help you measure out the right dose. If it doesn't, make sure that you ask for one so you know the exact dose that you or your child is taking each time. 
How often should you take amoxicillin?
Typically speaking, the usual dose of amoxicillin is 250mg to 500mg taken 3 times a day. However, this dose may vary depending on your condition and can be lower for children. 
When you're taking amoxicillin, you should try to space the doses evenly throughout the day. If you take it 3 times a day, then this could be at your mealtimes to help you remember you need to take it.
However, you can take amoxicillin before or after food, so when you take it is up to you. Just remember to space it out evenly! 
You should make sure that you finish your course of antibiotics even if you forget to take a capsule, as it could come back if you don't finish the correct amount of medicine.  
How long does it take for amoxicillin to work?
Amoxicillin works by killing bacteria and stopping its growth in your body. Generally speaking, for most infections, you'll start to feel better in a few days (from anywhere between 1-3 days). 
Antibiotics usually start working quickly.
Amoxicillin takes around one hour to reach peak levels in the body. However, a person may not feel symptom relief until later. The most important thing to remember when taking any kind of antibiotic is to finish the course, even if you think you feel better.
If you don't finish the antibiotics, you're just increasing the risk of your bacterial infection coming back, which defeats the purpose of taking them. 
What are the side effects of taking amoxicillin?
Common side effects
As with all medication, there are some common side effects of taking amoxicillin, although not everyone will experience them as they only affect around 1 in 10 people. 
Common side effects include: 
Feeling sick (nausea). 

Diarrhoea. 
Continue taking the medicine, but seek advice from your doctor or pharmacist if these side effects don't ease. 
Potential serious side effects
However, it is worth mentioning that although serious side effects are rare, they can occur in less than 1 in 1,000 people. 
Contact a doctor immediately if you develop: 
Diarrhoea (sometimes with stomach cramps) contains blood or mucus. If you have severe diarrhoea for more than 4 days you should seek medical advice from a doctor. 

Pale poo with dark pee, yellowing of the skin or the whites of your eyes as these can be warning signs of liver or gallbladder problems. 

Joint or muscle pain that occurs after 2 days of taking amoxicillin. 

Bruising or skin discolouration. 

A skin rash with circular red patches.
Some of these serious side effects can happen up to 2 months after finishing the amoxicillin. 
Potential serious allergic reactions
Around 1 in 15 people have an allergic reaction to amoxicillin. 
In most cases, the allergic reaction is mild and can take the form of: 
Coughing. 

Wheezing. 

A raised, itchy skin rash.
Mild allergic reactions can usually be treated by taking antihistamines. In rare cases, amoxicillin can cause a serious allergic reaction. 
Can you take amoxicillin with other medication?
It is important to note that there are some medicines that aren't the best to mix with amoxicillin. An interaction is when a substance alters the way a drug works. This can be harmful or prevent the drug from working as well as it can.
To help avoid interactions, your doctor should manage all of your medications. As a result, you will need to tell your doctor about the medications and vitamins that you're taking before you add amoxicillin to the mix. 
If you're taking the following medicines, you should let your doctor know: 
Other antibiotics. 

Methotrexate. 

Warfarin (blood thinner). 

Probenecid and Allopurinol (gout medicine). 
In summary
You cannot buy amoxicillin over the counter, and if you're abroad in a place that you can, it is not recommended that you buy amoxicillin without a prescription.  
If you think you have a bacterial infection, your first port of call should be the appropriate healthcare provider for your condition, such as a doctor or dentist.