An inverted nipple is a common condition that occurs in one out of ten men and women. The main reason behind this condition is the breast ducts being too short that they pull the nipple in.
Many of the people that have this condition are self-conscious and unhappy about the way their nipples look, causing insecurity and a lack of self-confidence.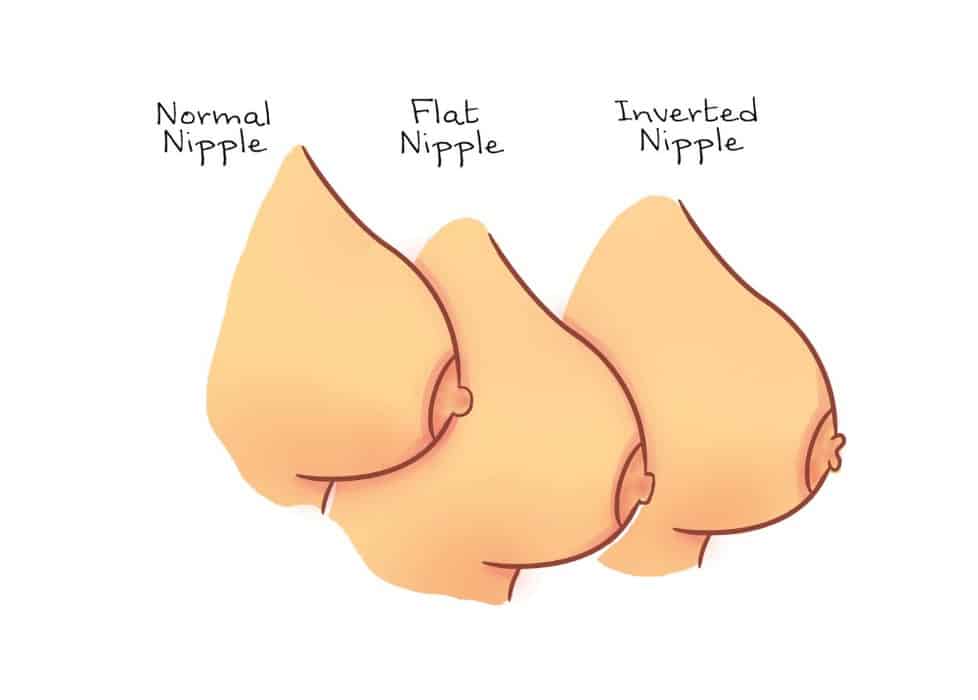 Fortunately, plastic surgery has a solution to this problem: inverted nipple correction surgery. It's a comparatively quick and simple surgical procedure performed under local anaesthesia.
In this article, we go over everything you need to know about nipple correction surgery, from its cost and what it involves to what you should expect before and after surgery. 
How Much Does Nipple Correction Surgery Cost?
Breast surgery procedures, particularly the ones that have to do with nipple correction, tend to be priced anywhere between £2,500 and £4,000. The good news is that finance plans may be available.
The final pricing varies based on a host of factors, including the surgeon's experience, hospital or clinic fees, the complexity of the operation, utilised surgical techniques, the time required to carry out the procedure to completion, and, of course, the patient's case and requirements. 
During your initial consultation, your surgeon will discuss with you the ins and outs of the procedure as well as give you their recommendations. By the end of the consultation, you'll be given an exact quote that reflects your individual case. 
The final price should be all-inclusive with zero hidden fees. It should include the surgeon and anaesthetist's costs, hospital fees, overnight stays, follow-up appointments, and aftercare. 
Please note that nipple correction surgery is commonly offered on the NHS for cancer patients. Apart from that, it's viewed as an elective cosmetic procedure. 
What Causes Inverted Nipples?
The number one reason why you may have inverted nipples is the breast ducts being too short that they end up pulling the nipples inward. 
If that's not the case, it could be the result of the tightening of duct tissues due to an imbalance in the traction linking to the smooth muscle that helps erect the nipple. 
Another reason why you may have an inverted nipple is having excess connective tissue. Lastly, it can all boil down to genetics, trauma, lactation, or pregnancy. 
What Are the Different Nipple Inversion Grades?
Nipple inversion isn't a one-dimensional condition that affects everyone the same. It has several grades of severity, namely grade 1 (mild), grade 2 (moderate), and grade 3 (severe). 
Each grade requires a slightly different approach to surgery, and so plastic surgeons tend to examine their patients' breasts during the initial consultation to determine the severity of the case.
Grade 1 inversion is the mildest of the three grades. The nipple, in this case, is often called a "shy nipple" because it may be slightly inverted or flat. Such nipples tend to evert in response to temperature or touch for some time then return to their flat or slightly inverted position. 
Grade 2 inversion is a bit more pronounced than the first grade in the sense that the nipples are more inverted. They may evert with stimuli but will return to their position immediately after. 
Grade 3 inversion is considered severe, entailing a total inversion of the nipple. In this case, no manipulation of stimuli can evert the nipple. 
What Does Inverted Nipple Correction Surgery Involve?
Nipple correction surgery is amongst the simplest and fastest breast-related procedures. It takes around 30 to 120 minutes to be completed and is typically performed under local anaesthesia.
Before the nipple correction procedure takes place, the patient will be required to meet with their plastic surgeon in order to sign a consent form. This can be done during their assessment or on the same day of surgery. 
Right before the procedure, you'll be given a local anaesthetic, which may or may not include intravenous sedation (IV). If you have a severe case of nipple inversion that requires a more complicated and time-consuming operation, your surgeon may resort to a general anaesthetic. 
Your plastic surgeon will begin the procedure by making a small incision at the nipple's base in order to gain access to the breast duct that's pulling in the nipple. 
The surgical techniques that surgeons utilise depend on the severity of the operation. For mild to moderate cases of nipple inversion, the surgeon will stretch the breast ducts, which will pull the nipple outwards. Thereafter, both the nipple and areola are lifted from the breast to stretch them. Lastly, the nipples will be fixed in their new position using sutures.
Generally, this technique doesn't affect the patient's breastfeeding ability since it only involves the stretching of the breast ducts. However, it does come with a risk of inversion recurrence.
For mild to severe cases of nipple inversion, cosmetic surgeons resort to cutting or dividing the breast ducts rather than stretching them, hence releasing some or all of the tension pulling the nipples inwards. 
As you may have guessed, this technique hinders the patient's ability to breastfeed since it involves cutting or dividing the milk ducts. On the bright side, this technique carries no risk of inversion recurrence.
After operating on the breast ducts, the surgeon will then utilise stitches or sutures to fix the nipples in their new position. 
Lastly, the surgeon will stitch the incision and apply then a protective dressing to prevent the nipple from retracting. 
You'll then be taken back to the ward to recover from the procedure and the effect of the anaesthetic before you're discharged. Generally speaking, most patients of nipple correction surgery can return home on the same day of the operation.
What to Expect After Inverted Nipple Surgery?
Preparation plays a pretty huge role in getting the best possible results from nipple correction surgery, or any other surgical operation, for that matter, so let's go over the things you should expect after surgery. 
Patients of inverted nipple surgery won't be able to drive themselves home after the operation and will have to wait for one to two weeks before being able to drive again, so it's highly recommended that you make arrangements with a close friend or family member to pick you up and drive you home after you've undergone surgery. 
During the first 24 hours after surgery, adult supervision over the patient is required, as they'll probably still be influenced by the anaesthetic and pain medication. 
Patients of nipple surgery require plenty of sleep in a propped up position, so be sure to have a lot of extra pillows handy. You should sleep on your back in an inclined position for the first few days to prevent any friction between the nipples and the bed, which can add to the swelling and bruising.
Now, even though you'll need a lot of sleep and rest, you shouldn't be stagnant at all times. Feel free to get off the bed and walk around the house gently to reduce the risk of blood clots. 
After nipple surgery, you won't be able to return to work right away. You'll need to have at least one week off from work in order to fully recover. It all boils down to the nature of the job, though. If you have a job that isn't physically demanding, you may return sooner than one week. 
 You must also note that you won't be able to return to exercise, sports, and all other physically taxing activities right away. You'll need around three weeks before returning to such activities.
If you have pets or children, make sure to have a close friend or relative look after them for you until you recover. Also, be sure to do all your shopping and house chores before surgery. 
What Are the Potential Risks and Complications?
As with all surgical procedures, inverted nipple surgery is associated with a few risks and complications that patients must take into consideration. The risks include but are not limited to:
Inversion recurrence

Scarring 

Swelling

Bruising

Inability to breastfeed

Seroma

Altered sensation

Mild pain

Infection

Necrosis

Asymmetry
Luckily, the vast majority of nipple surgery patients tend to recover quickly with no complications arising afterwards. 
Frequently Asked Questions:
Will I Be Able to Breastfeed After Surgery?
It depends on the surgical technique that the surgeon will utilise based on the severity of your case. If you plan to breastfeed after undergoing nipple inversion surgery, you need to address your concerns with your surgeon so that they take your needs into consideration. 
Should I Stop Breastfeeding Before Surgery?
You'll need to stop lactation 3-6 months before your nipple surgery, as per your surgeon's instructions, of course. This is to allow the nipples to settle before being operated on. 
Is Inverted Nipple Surgery Available on the NHS?
Inverted nipple surgery may be available on the NHS for cancer patients. For non-cancer patients, it's a very slight possibility, as it's viewed as an elective cosmetic procedure and not a medical necessity.