Breast augmentation surgery, also known as breast enlargement, augmentation mammoplasty, or a boob job, is one of the most commonly performed cosmetic surgical procedures in the UK, during which implants are inserted into the breasts to improve their fullness, size, and shape.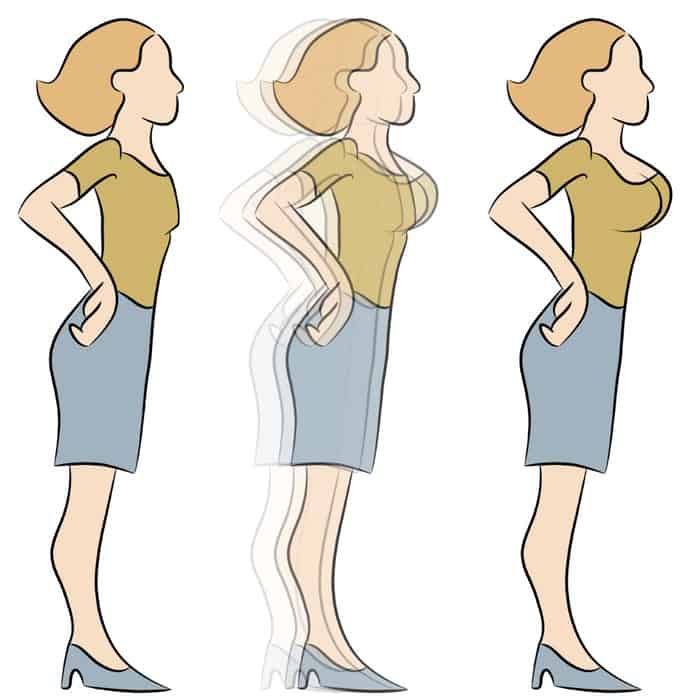 In this article, we go over everything you need to know about breast enlargement surgery, from its cost, finance options and what it involves to the different factors that ought to influence your decision to go in for surgery, so stick around. 
How Much Does Breast Enlargement Surgery Cost?
The price of breast augmentation surgery in the United Kingdom varies from £3,500 to £8,000, with the average cost being around £4,500. 
Why such a massive room for price fluctuation? Well, the cost of this cosmetic procedure boils down to a host of factors, the most prominent of which are the surgeon's experience, selected hospital, surgery complexity (varies based on the individual), number of hours required for the operation, and the anaesthetist's experience. 
In addition to the above-mentioned factors, you want to take into consideration whether or not the operation is coupled with additional requirements such as breast uplift. 
To get a precise estimate of the cost of the operation when tailored to your case, you need to book a consultation so that you can get examined by a surgeon. Note that clinics may or may not offer free consultations. 
Post-examination, you'll be given an all-inclusive price that's tailored to your needs. Typically, the cost should cover the surgeon's experience, CQC hospital cost, time, and expertise of the anaesthetist, required overnight stays, aftercare, and follow-up appointments. 
During the consultation, which is likely to be free, you're free to ask any relevant questions and discuss your concerns with your surgeon, which should help familiarize you with all the ins and outs of the operation before committing to it. 
Can You Get Breast Augmentation on the NHS?
The circumstances in which you can have breast augmentation surgery on the NHS are limited and quite rare. Some of these circumstances include having uneven breasts or no breasts, and mastectomy for breast cancer. 
Please note that these circumstances change from one area to another, so be sure to ask your GP for more specific details. If none of the circumstances applies to your case, you'll be required to pay for the operation. 
Medical insurers are not going to cover the cost of the surgery for the simple fact that it's not viewed as a medical necessity. 
Okay, so what if you have complications that are a result of a breast enlargement surgery that you've had? Will insurance companies cover their cost? Well, most insurers won't. However, if you've had the operation under the hands of a reputable surgeon, chances are that their policy covers short-term emergency problems and complications. 
With regard to long-term problems like encapsulations, there's no coverage from the surgeon's end and you'll have to pay with your own money. What about impact rupture? Manufacturers of implants do offer coverage on ruptures but not the implant removal operation itself. 
If you suspect an implant rupture, chances are you'll need an MRI scan or an ultrasound, which, once again, won't be covered by insurance. So, you'll be paying with your own money here, too. 
The takeaway from what we're stating is that you need to find out what your medical insurance company can and cannot cover, exactly, before you opt for a breast enlargement procedure. And if they do not provide any sort of coverage on long-term post-surgery complications, you should be ready to use your own money if anything was to happen. 
Does the Cost of Enhancement Surgery Vary Across the UK?
We've already covered the most prominent factors that affect price fluctuations of enhancement surgery, but we deliberately left out the city-based pricing aspect so we can talk about it in detail in this section. Below is a table that indicates the average cost of breast enlargement procedures in different parts of the UK. 
| | |
| --- | --- |
| City | Average Cost |
| London | £5,180 |
| Manchester | £3,495 |
| Birmingham | £4,490 |
| Glasgow | £4,316 |
| Belfast | £3,950 |
| Edinburgh | £4,050 |
Why Should You Breast Enhancement Surgery?
Enhancement surgery could benefit women who would like to enhance the size, look, and feel of their breasts, by giving them fuller and more contoured aesthetics with the aid of implants.
Let's get a little more specific, shall we? If you've lost breast volume due to pregnancy, ageing, or weight loss, and you're looking to restore lost volume, breast augmentation is for you. 
In addition, if you've just had a mastectomy and you're looking to reconstruct your breasts, you should definitely consider breast enlargement. Moreover, if your breasts are asymmetrical and you're looking to give them a symmetric look, opt for breast augmentation.
Things don't have to be that extreme for you to go for breast surgery. If you're simply having a hard time fitting into specific types of clothes or would like to like to boost your self-esteem, go for breast surgery. 
What Are the Different Types of Breast Implants?
There are two types of breast implants available in most UK clinics: silicone and saline. Silicone implants are the most popular choice both in and outside the UK because they have a natural feel to them and are not prone to wrinkling like their saline counterparts. The problem with these implants is that they can spread into the breast, resulting in lumps. 
Saline implants might not be as convenient as silicone implants since they tend to fold or sink down into the breasts over time, but they're pretty safe and don't pose the lumps threat. How so? Well, when saline implants fold or go down into the breasts, the saline is absorbed by the body. 
We strongly recommend discussing the difference between the two types of implants with your cosmetic surgeon so that you're able to make an informed decision. You should also ask about the different shapes and sizes that are available at your selected clinic to see if they can help you achieve your desired look. 
One thing you should keep in mind when considering breast augmentation surgery is that breast implants aren't able to correct severe sagging (breast ptosis). If you do have severe sagging, your breast augmentation might need to be combined with a breast uplift, which is an operation that involves removing excess fat and tissue to lift the breasts higher. 
As far as the shapes of breast implants, there are two shapes that you can pick from, namely round and anatomical. Round implants are opted for when the patient is seeking more overall volume, especially in the upper part of the breast. This breast implant shape is suitable for women who seek more cleavage. 
Anatomical implants, as the name implies, resemble the shape of natural breasts. They're also known as teardrop implants. They're perfect for women who don't want an exaggerated look and seek a more natural appearance. 
Can You Have a Breast Enlargement Without Implants?
Although the possibilities are limited without breast implants, it's still possible to undergo breast enlargement surgery without them. Some people actually prefer to take this route because they don't like the feeling of intrusiveness that's associated with breast implants. 
You have two options to pick from if you don't want to go the implants route. Firstly, you can opt for fat transfer breast enlargement, which, as the name suggests, involves enlarging the breasts via transferring fat. And secondly, you can opt for auto-augmentation breast enlargement, which involves using your own breast tissue to improve the shape of your breasts. 
The two above-mentioned options might not be as convenient as going the implant route, but they're definitely worth considering if you don't want to have foreign material inside your body. 
How to Choose a Cosmetic Surgeon for the Operation?
First and foremost, you need to make sure that the clinic and hospital are both registered with the Care Quality Commission. As far as selecting a plastic surgeon, the first step is to check if the surgeon is registered with the General Medical Council. 
The surgeon must also be a "full member" of the British Association of Plastic Reconstructive and Aesthetic Surgeons. The specialist register should be "plastic surgery".
You shouldn't stop there. Once you book a consultation with a surgeon, ask them about their experience and qualifications. Ask them how many breast implant surgeries they've done. In addition, ask about the type of implants as well as their manufacturer. It's also crucial to ask about the clinic's satisfaction rate and their follow-up plan if anything was to go wrong. 
Who Are the Best Candidates for Breast Enhancement Surgery?
Wanting to undergo breast surgery is one thing, but being eligible for one is another. This brings us to the question of who are the best candidates for breast enhancement surgery?
The best candidates for breast surgery must be over the age of 18. Further, they should not be pregnant or breastfeeding. They should be physically healthy and emotionally prepared for the procedure with realistic expectations. Being a non-smoker is a huge plus, but if you do smoke or use any nicotine-based product, you should stop it at least six weeks before the procedure. 
Last but certainly not least, the best candidates for enlargement cosmetic surgery are the ones who aren't happy with the overall look of their breasts. Breast enlargement cosmetic surgery is not to be taken lightly, so unless you're completely unsatisfied with how your breasts look, there's no point undergoing it. 
What to Expect During Breast Enhancement Consultation?
A typical initial consultation for breast enlargement is likely to be free and will last between 15 and 60 minutes. Some of the questions you'll be asked during the consultation include the following: 
What is your reason for having a breast enlargement? 

What are your expectations in terms of shape and size?

Which type of breast implants do you prefer?

Do you suffer from any allergies?

Do you have a past or current medical condition?

Did you have any surgeries before?

Are you taking any medications or supplements?

Does your family have a history of breast cancer?

Are you a smoker or use any nicotine products? 

Do you drink alcohol or use drugs?

Did you have mammograms or biopsies before? And what are their results?
After getting to know your reasons, expectations, and background, your surgeon should begin examining your breasts and measuring them in the process. Further, the surgeon might ask to take photos of your breasts to include them in your private medical record. 
The measurements the surgeon will be taking include the size and shape of each breast, the placement of the nipple and areola, and each breast's skin thickness. 
With the aid of these measurements, your surgeon will be able to determine firstly whether or not breast augmentation surgery is ideal for you. From there, they'll determine whether or not your desired look is achievable via enhancement surgery. If proven achievable, your surgeon will then move on to determine the incision and techniques required for the operation, as 
What to Expect During Enlargement Surgery?
As with the majority of cosmetic breast surgeries, breast enlargement is carried out under the effect of a general anaesthetic. The entire operation takes between 60 and 90 minutes. 
If the procedure is scheduled early in the day, you may be able to home later in the day. If it's scheduled later in the day, you may need to spend the night at the hospital. Either way, make sure you have a close relative or friend with you to drive you home when the operation is done. 
What happens during the surgery is as follows: The surgeon utilizes one of different incisions to make a cut next to or under the breast. Thereafter, implants are positioned between the chest muscle and the breast tissue. Alternatively, the implants can be positioned behind the chest muscle. Lastly, the cuts are stitched and covered with a dressing. 
What Are the Types of Incisions Used in Breast Enlargement?
There are three incisions that cosmetic surgeons use when carrying out breast enlargement surgery, and they are inframammary, periareolar, and transaxilary; the former being the most common and the latter being the least common. 
Inframammary incisions take place at the crease of the breast. Periareolar incisions take place around the lower half of the nipple. Transaxillary incisions are performed at the armpit. 
What Are the Techniques Utilized in Breast Enlargement?
When we speak of breast enlargement techniques, we're mainly talking about the places where breast implants are positioned. There are three techniques to which cosmetic surgeons resort, and they are subglandular/submammary implant, subpectoral implant, and dual-plane implant. Let's break down each in detail. 
Subglandular
The subglandular technique positions the breast implant over the chest muscle and under the untouched tissue of the breast. It's perfect for giving the breasts a defined shape. Further, it's excellent when it comes to limiting implant movement with the movement of chest muscles. 
Subglandular implant is probably the least intrusive surgery technique of the three. It also has a comparatively short and comfortable recovery period. The only drawback with this technique is that it's highly likely to interfere with mammograms. 
Subpectoral 
With the subpectoral technique, the breast implants are positioned beneath the chest muscle, also known as the pectorals or pecs. There are a few pros and cons to keep in mind with this technique, though. 
As far as the pros, subpectoral implant placement offers natural-looking looking results. Further, it's less likely to be felt or acknowledged as a result of surgery. To add, subpectoral placement is not going to interfere with mammograms, compared to subglandular placement, at least.
Cons-wise, subpectoral placement is a bit more intrusive than subglandular placement. To add, the recovery period is comparatively long and uncomfortable.
Dual-Plane
Dual-plane placement is a combination of the two above-mentioned techniques, in which breast implants are positioned under the chest muscle and the breast tissue. Dual-plane placement is arguably the most convenient technique of the three, as it combines the best of both worlds with virtually no cons. 
With dual-plane placement, the risk of implant rippling is reduced significantly. Moreover, it does incredibly well when it comes to giving the patient a natural look. You'll barely feel or see the implants at the top of your breasts. You'll also enjoy a lower half that's fuller and more aesthetically appealing. 
Risks and Complications of Breast Implant Surgery
As with any surgery, there are risks and complications associated with a cosmetic operation like breast enlargement. Some of them include:
Altered breast sensation

Numbness in the breasts

Tissue necrosis

Creasing or folding

Bruising and bleeding

Keloid and excessive scarring

Capsular contracture

Implant rupture

Sagging

Seroma

Infection

Lateralisation 

Implant movement

Breast second fold

Unhappiness with final results

BIA-ALCL (Breast Implant-Associated Anaplastic Large Cell Lymphoma)
What Is Breast Implant-Associated Anaplastic Large Cell Lymphoma?
Breast Implant-Associated Anaplastic Large Cell Lymphoma (BIA-ALCL) is a rare type lymph glands cancer, and no, it's not breast cancer. We recommend discussing BIA-ALCL with your surgeon in your initial consultation. 
BIA-ALCL is typically associated with certain types of textured silicone implants. It's developed in the scar tissue right around the breast implant. Treating this type of cancer involves surgical removal of the implant as well as the breast capsule. In some cases, chemotherapy is required. If caught early, BIA-ALCL can be cured. 
What to Do If You Develop Complications?
If you experience any problems or complications after having a breast enlargement, you must contact the clinic at which you had the procedure right away. You can also resort to the Yellow Card Scheme to report the issue.
If you're facing difficulties with your care, we strongly suggest contacting the CQC. To add, you can make a complaint to the GMC (General Medical Council) if need be.
What to Expect During the Recovery Period?
Recovering from a breast enlargement procedure takes around a couple of weeks, so if you're a working woman, make plans to take a week or two off from work. Also, you should make plans for someone to pick you up from the hospital after you've spent your stay, as you won't be able to drive for at least one week. 
It's highly recommended that you wear post-operative clothing like a sports bra to help support your breasts. The bra should be worn day and night for about three months. Further, you should completely avoid strenuous activity and heavy lifting for at least six weeks. 
Throughout the first to the third week, you shouldn't exercise at all. During weeks three and six, you can engage in light sports that don't involve sudden or vigorous movements like cycling. After the sixth week, you can return to any sport or exercise. It's also worth noting that flying and sunbathing are totally safe whilst having breast implants. 
Frequently Asked Questions
Can I Register My Breast Implant Surgery?
Yes, you can. Registering your breast implant surgery is helpful for tracing people in the event of an implant-related safety concern.
Are Breast Implants Permanent?
While they do last a long time, breast implants are not permanent and will likely need to be replaced after a while. You may need to replace your breast implants after around 10 years. 
Can I Have Mammograms After Implants?
Yes, you can have your breast screened for cancer without any risk of the implants rupturing. However, you must tell the person that carries out the mammograms that you have implants so that they don't use x-rays in the process.