Let's face it, breast surgeries aren't very wallet-friendly. Whether we're talking about a breast lift, augmentation, or reduction, the cost always consists of four digits. 
To make such procedures more affordable, many clinics in the UK offer different finance options that allow you to spread the cost of the operation over many months. 
Cosmetic surgery finance options differ from one clinic to another. Additionally, there are specific requirements that a person should meet to qualify for one of the finance options available. A few of these requirements differ between clinics, but the majority are pretty much the same. 
In this post, we shed light on everything you need to know about breast surgery finance options, including examples from reputable UK clinics, the factors you should consider before entering a cosmetic surgery financial agreement, and more, so stick around.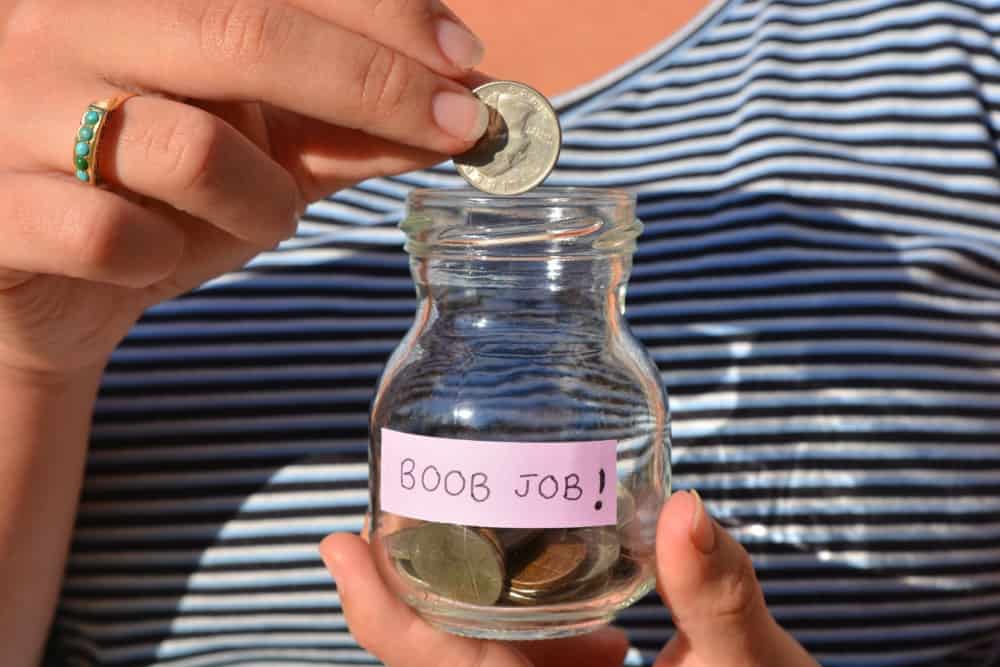 Breast Surgery Finance Options Explained
Paying for breast surgery in a single lump sum isn't always feasible considering the cost of such procedures could range up to £6,500 or more depending on the clinic, surgeon, chosen hospital, and other influencing factors. 
With breast surgery finance assistance, however, you no longer need to put things on hold. You can have the surgery of your desire by agreeing to one of many payment options. This applies to most breast surgeries, if not all, including breast augmentation (breast enlargement surgery), reduction, and uplift. 
Most clinics follow the same framework when it comes to presenting finance choices. Generally speaking, a clinic will require you to make an upfront deposit so that you secure a date for your surgery. The exact details of the agreement tend to differ from one clinic to another, though, as you'll see in the examples below. 
After making the initial deposit, you'll be required to pay a predetermined amount of money over the course of many months for a specific period of time. Keep in mind that most of these options will require you to have paid the entire financial toll of the operation over 12 months. Although, there are clinics that allow for instalments for up to 60 months. They're not that many, though. 
Needless to say, clinics don't provide surgery finance assistance just so that they can ease off some of the load; interest is added to every monthly loan. How is interest determined, exactly? Using an APR that gets attached to every monthly instalment. However, it's worth pointing out that there are a few clinics that offer interest-free financial assistance. 
Examples of Loan Options from Leading Clinics
Now that you have a good understanding of the framework with which most cosmetic surgery clinics operate, let's look at some examples from a few of the leading clinics in the UK. We're going to use breast augmentation surgery for reference. 
Harley Medical Group
Harley Medical Group offers four cosmetic procedure finance routes for breast augmentation. The total cost of the operation paid in one sum is £4,450. If you opt for one of the four finance plans, you'll have to make an initial deposit of £500.
The 12-month plan has an APR of 9.9%, so you pay £361.75 per month. The 24-month plan also has a 9.9% ARP, so you pay £180.88 per month. Both the 36 and 48-month plans come with an ARP of 16.9%, so you pay £128.27 or £96.20, respectively. The total cost for each of these plans is £4,841, £4,841, £5,128, and £5,117, respectively. 
MyBreast
The total amount of a breast augmentation operation with MyBreast is £4,000. If you decide to go with one of the clinic's five payment options, you'll have to make an initial deposit of £500. 
All of MyBreast's finance plans have the same APR percentage: 16.9%. For the 12, 24, 36, 48, or 60-month plan, you pay £362.39, £195.31, £140, £112.78, or £96.67 per month, respectively, with the total cost being £4,848, £5,187, £5,542, £5,913, or £6,300, respectively. 
Aurora Clinics
Aurora Clinics is a prominent name in the United Kingdom, which explains why their breast enlargement surgery is slightly costlier than some of their competitors. The total cost of the operation without any financial assistance is £4,990. If you decide to opt for a finance option, you'll need to make a £500 initial deposit. 
Aurora Clinics offers four finance plans: 12, 24, 36, and 60 months. Each plan has a 14.9% APR, so you pay £403.08, £215.51, £153.39, or £104.40 per month, respectively. The entire cost of the surgery with each finance plan is £5,336, £5,672, £6,022, or £6,764, respectively. 
MYA
Next, we have MYA, which is another very prominent line of clinics in the UK. The total fee of a breast augmentation surgery with no finance plan is £4,995. Opting for a finance plan, however, will require you to make an initial deposit of £500 to reserve a date for the operation. 
There are five finance plans that you can pick from; 12, 24, 36, 48, and 60 months. All of MYA's plans have a 9.9% APR, so you pay £392,  £206, £144, £113, or £94 per month, respectively. If we're talking total cost, it's £5,204, £5,444, £5,684, £5,924, £6,140, respectively. 
Transform
Transform is another popular option in the UK, primarily because of its convenient interest-free 12-month plan. The cost of breast enlargement with Transform is £4,250 with no finance plan. If you opt for one of their two finance plans, a £500 initial deposit is required. 
With Transform, you can either opt for the 1-year finance plan and enjoy zero interest on your monthly payment, which is £312.50 a month, or you can go for the 60-months plan, which has an APR of 16.9%, so you pay £86.88 per month, adding up to a total cost of £5,712.
Applying for Cosmetic Surgery Finance
Applying for finance is very easy these days, as most clinics allow you to apply over the phone or in-person with a patient coordinator in your selected clinic. The entire process shouldn't take any more than ten minutes. Just keep in mind that not everyone is eligible for finance. We'll go over terms and conditions that govern finance eligibility shortly. 
If your request for finance is accepted, your patient coordinator will present the different loan options that you can choose from so that you pick the one that suits you best. After settling on one of the presented options, you'll be required to deposit and initial sum of money (direct debit payment) in order to reserve a date for the procedure. Typically, the deposit will be around £500. 
From there, you'll be making monthly payments with or without interest so that you can repay your loan. It's worth noting that the vast majority of cosmetic clinics in the United Kingdom are partnered with external finance companies like First Medical Loans or Zebra Finance to make the finance option available. 
This also means that every monthly payment you make is regulated by the financial party with which the clinic is partnered, so your payments are totally safe. Further, this means that you're always going to be in the light with regard to the duration of the payback period as well as the exact amount of your monthly payments. 
Are You Eligible for Cosmetic Procedure Finance?
As mentioned earlier, the terms and conditions for surgery finance eligibility tend to vary slightly. It all boils down the clinic as well as their financial conduct authority. This essentially means that if you're thinking about applying for finance, you have to research the eligibility requirements of the clinic you're going to deal with beforehand. 
Common Eligibility Requirements:
Age:

The minimum age to apply for cosmetic procedure finance with most clinics in the UK is 18 years old. However, there are clinics that have a higher threshold of 21 years old. 

Residency:

To apply for finance, most UK clinics require that you be a UK resident for at least three years. 

Employment:

Finance eligibility is also governed by your employment status. You have to provide proof that you've been in full-time employment for 12 months, at least. Please keep in mind that some clinics don't approve finance applications unless proven that the applicant has a minimum employment history of three years. It's also worth pointing out that some clinics don't approve applicants who don't own a home. 

Income:

Moreover, you need to provide proof that you earn over a minimum amount of money. The exact amount tends to vary from one clinic to another, but it's often £1,000.

Credit Status:

Another requirement for finance eligibility is good credit status. You can't have a credit status with CCJs (County Court Judgements) or defaults on payments. Of course, bankruptcy is also rejected. 

Bank Account:

Most cosmetic clinics in the UK demand that you have a bank account so that you can make monthly direct debit payments. There are, however, some clinics that accept cheques or cash. 
What to Do If You Have Bad Credit Status?
A criterion that governs finance eligibility when it comes to cosmetic surgeries is a good credit score. If your credit history is tainted by any CCJs, a loan default, mortgage repayment, credit card repayment, or a bankruptcy, it'll be harder to get a breast operation on finance. 
You must also keep in mind that having no credit score at all due to never paying for anything with your credit card can also hinder your eligibility for cosmetic surgery on finance. Does that mean it's impossible to undergo cosmetic surgical procedures with a bad credit history? No. It all boils down to the finance company a clinic is partnered with. 
Some UK finance companies offer options for those who have bad credit ratings. You ought to know, however, that most of these finance companies offer credit with a notably high APR. To put it differently, if you decide to opt for one of these companies, you must be prepared to pay considerably more than the actual cost of the operation due to inflated interest. 
Alternatively, you can try improving your credit score before attempting to for cosmetic surgery on finance. How can that be done? Well, it all begins by carefully managing your finances and debts. The best way to prove to finance companies/lenders that you don't have any problems, financially speaking, is to avoid defaulting on payments. 
It's also highly recommended that you don't apply for financial assistance unless you're certain to some degree that your application will be accepted. If you get refused once, wait until you've refined your credit rating before you apply for finance again, as most finance companies tend to disregard applications who have been rejected several times.
Factors to Consider Before Opting for Surgery on Finance
Before entering a financial agreement for cosmetic surgery, there are a few factors that must be taken into consideration to ensure making an informed decision. Let's discuss them briefly. 
Loan Duration
First and foremost, you must understand that the longer the duration of the loan, the higher the interest will be. In other words, opting for a long finance plan will have you paying considerably more than the actual cost of the operation. Ideally, you want to opt for shorter finance plans.
Initial Deposit
Virtually all cosmetic clinics in the UK will require that you make an initial deposit of about £500 in order to reserve a day for your surgery. So, make sure you have enough money in your bank account to make this deposit. 
Surgery Aftercare
Before entering a financial agreement, you need to check if the clinic offers corrective surgery in the event of something going wrong. Virtually all clinics offer this, but some don't include it in the overall cost of the operation. 
Terms and Conditions
Make sure to read all the conditions and terms of the finance plan you're interested in before entering it. If there are things that you don't understand, be sure to ask questions. Moreover, scan for anything that has to do with added charges or penalties to avoid surprises. 
Frequently Asked Questions:
Can You Get Breast Surgery on the NHS?
Cosmetic surgical procedures aren't typically provided on the NHS. 
How Much Is Breast Surgery in the UK?
Breast surgical operations in the UK could range from £3,500 all the way up to £9,000. This may or may not include the cost of aftercare or consultations. 
Who Is the Best Breast Surgeon in the UK?
The most prominent breast surgeon in the United Kingdom is Douglas McGeorge.